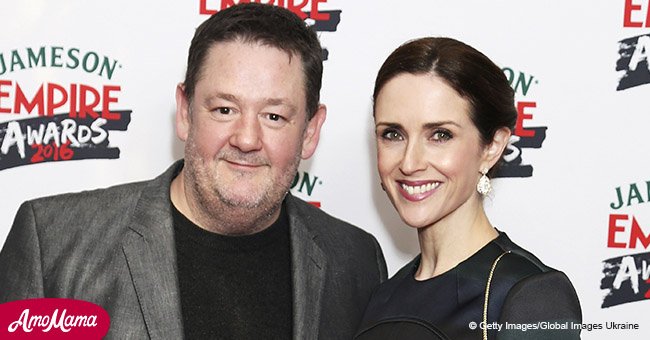 Comic Johnny Vegas reveals with a 'heavy heart' that his marriage is over
The estranged couple has one common request from the people.
In a heartbreaking social media post, renowned comic Johnny Vegas broke the news to his fans and followers that he and his wife have decided to split.
The post was originally put up by his wife Maia Dunphy, which was later shared by Vegas on his social media feed.
The duo revealed that it was painful for them to share that they started living separately from each other last year.
Although they kept their marital troubles under wraps, they also explained the reason behind them making a public announcement about the unfortunate update about their private lives.
In the post, the couple wrote that they wished to come clean about their relationship before any speculations, theories or gossip start to build.
They added that they found such speculation to be unhelpful, and potentially dangerous to their lives.
The celebrity couple emphasized that they would continue to extend their support towards each other even after their divorce.
The couple also denied that there was any bitterness, conspiracy and there was no third person in the picture, ruling out the suspicion of a cheating scandal.
Writing that they have always kept their private lives away from the public eye, Vegas and Dunphy also explicitly asked their fans, followers and the media to allow them the right to go through the difficult time without their privacy being threatened.
The estranged couple also reminded their followers that they were parents of two young children and that they do not wish for their lives and welfare to be jeopardized owing to undue media attention.
Vegas and Dunphy tied the knot in Seville in 2011, and share 2-year-old Tom Lawrence. Vegas is also the father of Michael, whom he shares with his first wife Catherine Donnelly.
Please fill in your e-mail so we can share with you our top stories!