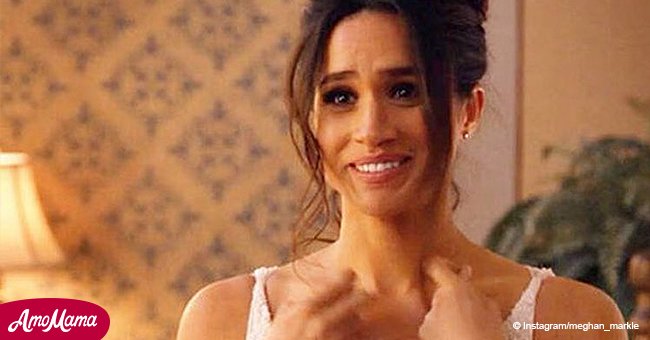 Meghan won't have Kate as Maid of Honor as it would be 'unbecoming', Royal expert claims
This is not the first time that the Duchess has not been seen as Maid of Honor owing to royalty.
The royal wedding of Meghan Markle and Prince Harry is three days away, and updates and speculations about the grand ceremony continue to surface.
The fairytale wedding turned out to follow another major event concerning the royal family – the birth of Prince Louis, the third child of Duchess Middleton.
Given the close familial connection between Duchess Middleton and Prince Harry and her friendship that she and Markle seem to have developed, fans wondered if Middleton will be seen as the Maid of Honor at the nuptials.
However, a royal expert has denied the possibility of the Duchess playing the pivotal role at the wedding.
As reported by Express UK, the anonymous source shared that Markle did not approach the Duchess with the request.
This is reportedly because it would be considered unbecoming for a prominent royal woman to walk behind a commoner like Markle, even at a royal wedding.
It is also said that the same reason did not allow the Duchess to be the Maid of Honor at her own sister Pippa Middleton's wedding.
The insider shared that although it may sound harsh, a royal Duchess cannot be seen in a supportive role to a non-royal, even if the non-royal is the Duchess' own sibling.
The Maid of Honor is considered to be the right hand of the bride, and the role is often assigned to the bride's sister.
In the case of the upcoming royal wedding, the traditional choice would be Samantha Grant, as she is Markle's half-sister.
However, it has become clear that Grant will not be attending the wedding. Thus, the question about Markle's Maid of Honor remains unanswered.
It has also been reported that Middleton and Prince William's baby son Prince Louis will not be attending the event.
Please fill in your e-mail so we can share with you our top stories!