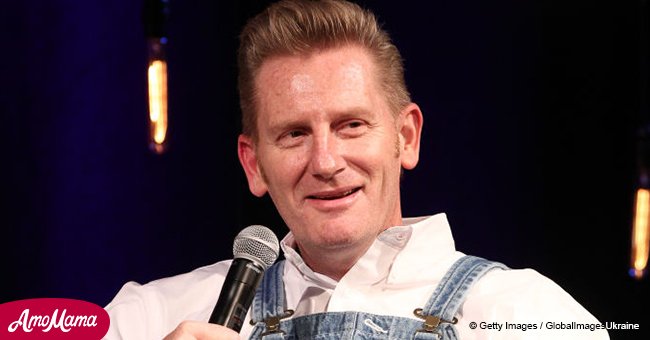 Rory Feek shares sweet photo of his little daughter, Indiana
Famous American country music singer and songwriter Rory Feek is a proud father and he makes that clear with all the photos he posts on his social media accounts.
The most recent one was uploaded to his Instagram account on May 15 and it shows 4-year-old Indiana Feek wearing a colorful bathing suit while playing with water at her preschool in Tennessee.
People could notice how wonderful time she was having only by looking at Indiana's face in the picture. However, things have been tough for the family in the past couple of years as Joey Feek, Indiana's mother, has not been with them.
After an intense battle with cervical cancer, Joey passed away in March 2016. Inquisitr reported that even though the cancer was strong, she did her best to make it to Indiana's second birthday (February 17, 2016).
The same source added that Indiana, who was born with Down syndrome, has been 'a ray of sunshine' in her family as everybody, including her two older sisters Heidi and Hopie (born from Rory's previous marriage) enjoy spending time with her.
On Mother's Day, Rory shared a short video as a way to honor his late wife. The caption set cleat that it was recorded on Mother's Day 2014 and it shows Joey playing with a much younger Indiana on a bed.
Kissing the baby's hand, Joey said that Indiana was the best Mother's Day gift ever. After only three days, the video has more than 45,000 likes and 1,200 comments.
Before that post, Rory uploaded a picture that showed him and Indiana sitting on their couch while playing the guitar.
Despite the fact that Joey's passing was hard and affected both Rory and Indiana, they have done their best to forge forward and move on.
There is one thing that won't change in Indiana's life though: that huge smile she almost always has on her face.
Please fill in your e-mail so we can share with you our top stories!