Dakota Johnson shares kiss with a mystery man while running errands without her beau Chris Martin
'Fifty Shades' star Dakota Johnson shared a kiss with a mystery man that isn't her singer beau Chris Martin.
AmoMama gathered from Daily Mail on May 15, 2018, that actress Dakota Johnson shared a kiss with a mystery man as she's goes shopping without her beau Chris Martin by her side.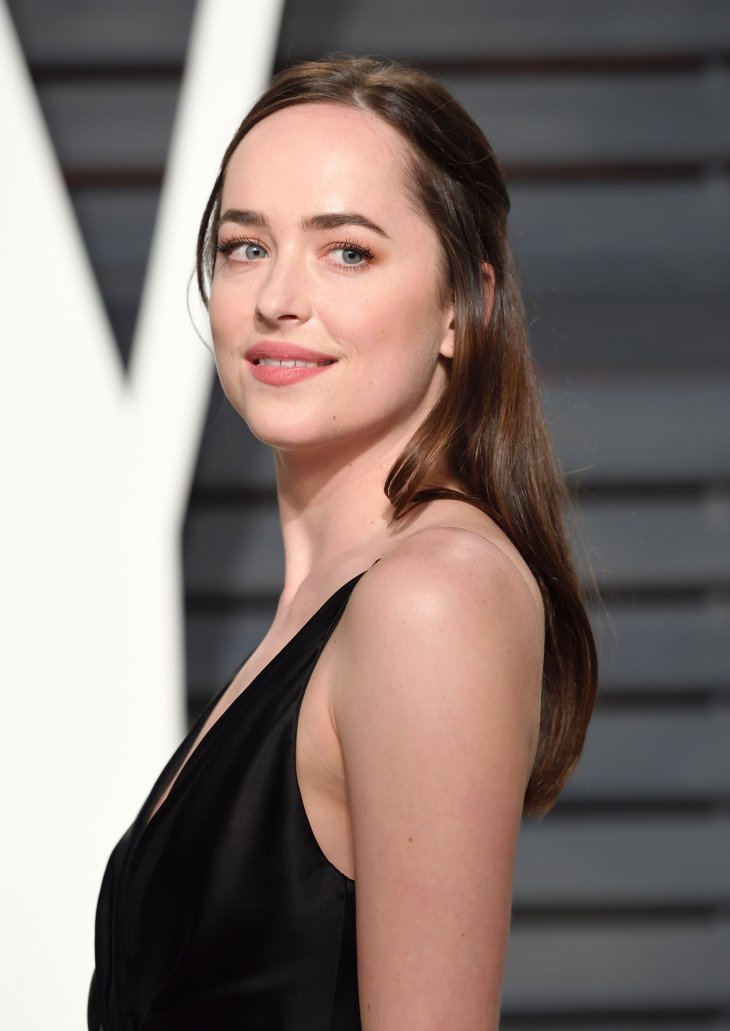 'Fifty Shades' star Dakota Johnson is in a relationship with music band Coldplay's lead singer Chris Martin, so it came as a surprise when she was spotted with a man that wasn't Chris over the week.
Dakota Johnson took some time out alone on Monday to go grocery shopping in Los Angeles without her beau. She was casually dressed in a vintage Nirvana sweatshirt over a pair of tight-fitting leggings that accentuated her toned legs and slides on her feet.
She shielded her eyes with a pair of dark sunglasses and carried a fluffy brown bag in one hand, and her grocery supplies in the other.
Dakota ran into a male friend during her shopping, and they shared a warm embrace and a friendly kiss. Her mystery friend looked relaxed in a blue hoodie over a grey basketball short.
Dakota was seen smiling at him while he had his hands placed on her face in a caring manner.
For photos of Dakota and the mystery man, CLICK HERE
Rumors of Dakota and Chris Martin began when they were spotted enjoying a sushi dinner together last year.
After that night out, Dakota was pictured hanging with the Coldplay crew while her rumored beau performed, at a concert in Argentina.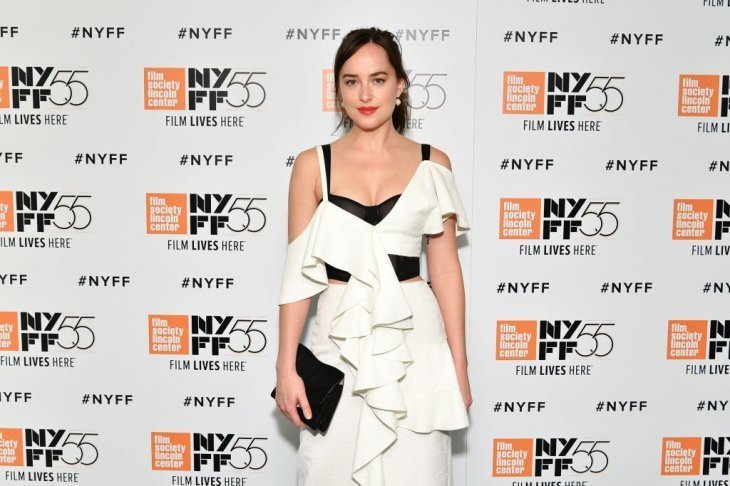 To finally confirm the rumors, Dakota and Martin spent the December holidays together in Paris.
Dakota's mother, Melanie Griffith endorsed their relationship cryptically when she spoke at the Global Gift Foundation USA Women's Empowerment Luncheon.
She said,
'I adore him!'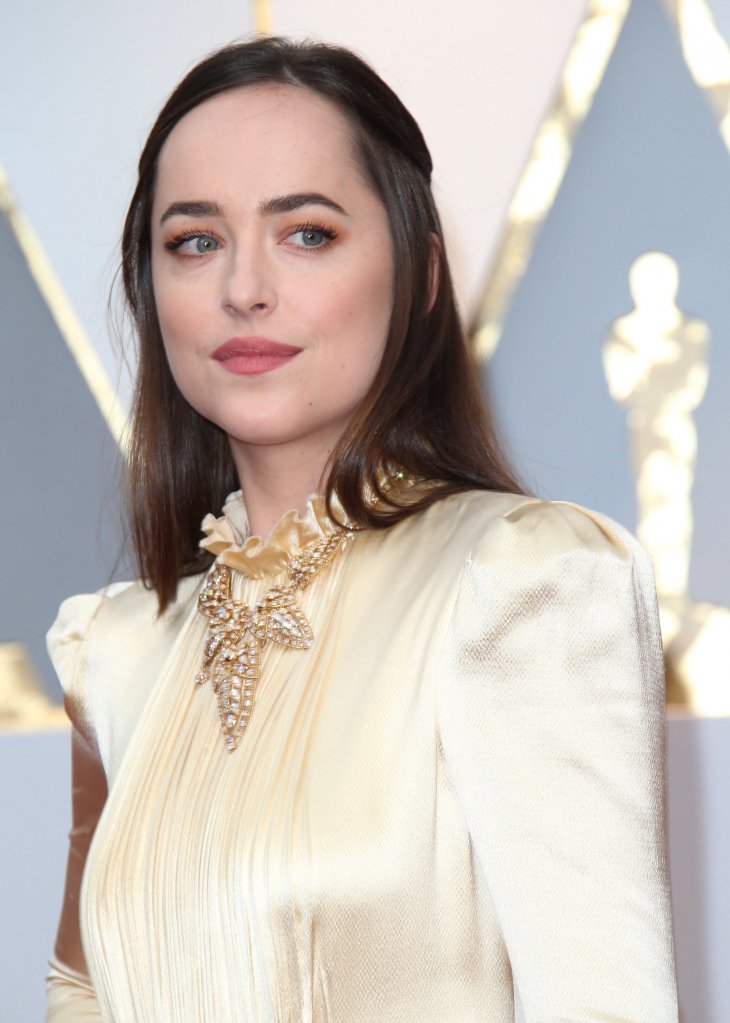 Dakota and Martin have been secretive about their relationship as neither of them have officially spoken about it.