Kendra Wilkinson showcases her washboard abs in a tiny sports bra
The recently separated star showcased her assets while on a routine hike as she ponders the idea of getting back to the dating scene again.   
Kendra Wilkinson may now be separated from her her husband Hank Baskett but she's making sure he'll have a lot to miss, particularly her gorgeous body which she recently flaunted while hiking with a friend.  Daily Mail featured this outing.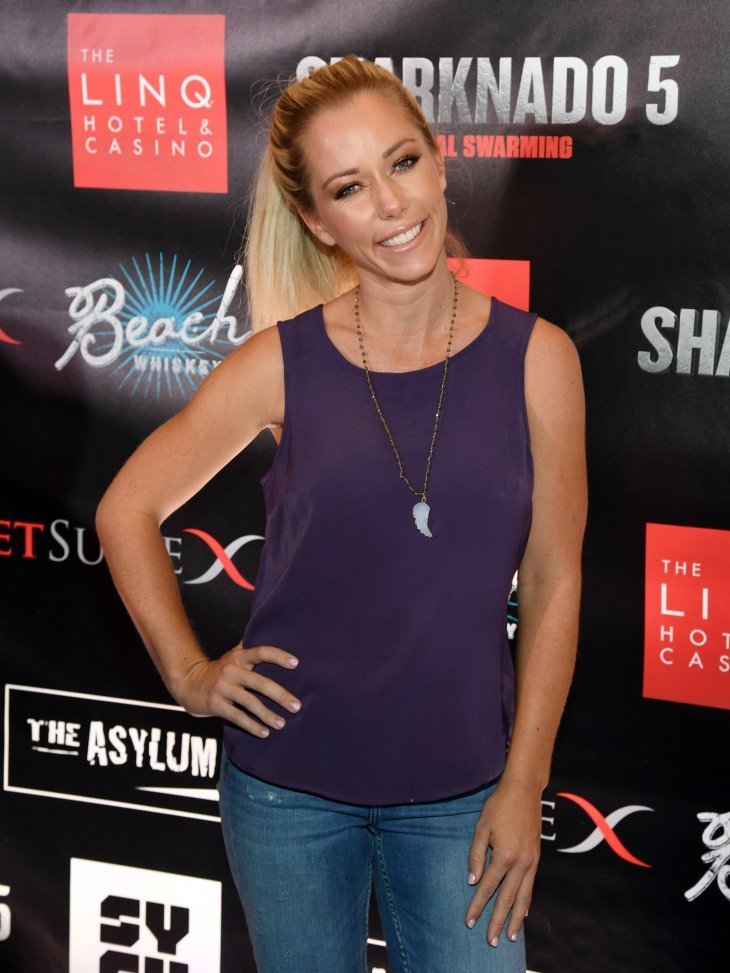 Spotted in a tiny orange sports bra in LA, the former Playboy model showcased her perfectly toned abs as she geared up for her day's exercise.  Looking fit and natural in her make-up free look, she was photographed smiling as she strolled along with a water jug in hand.
The 32-year-old was wearing a logo-less black cap over her loosely tied hair and matched her chest-flattering bra top with a pair of gray camouflage printed pants.
Alongside her, her female pal was also sportily clad in a tank top, and leggings and was at one point snapped hugging Kendra before taking off at the end of their workout. 
Just this week, Kendra consulted with her Twitter followers on whether she should start getting back into the dating game. She posed the question, 
"What's your opinion…do I start dating/sex now or give myself more time?"
Realizing it may just be the cure for her broken heart, she continued,
"My heart is broken but I have needs. Lmaooo #gimmelovin #notgettingyounger #33hereicome"
What's your opinion... do i start dating/sex now or give myself more time? My heart is broken but i have needs. Lmaoooo 😂 #gimmelovin #notgettingyounger #33hereicome 💀😏🤨🕸👵🏻

— Kendra Wilkinson (@KendraWilkinson) May 14, 2018
It appears Kendra is ready to move on just a month after she announced that she was leaving her husband. They were married for almost nine years but it wasn't without any flaws. In fact, at one point, the former girlfriend of Hugh Hefner had to deal with the scandal of catching her husband cheating on her with a transgender model. 
It would have been their ninth wedding anniversary on June 27 if they decided to stay married.  But by the looks of it, Kendra appears to have ended that chapter for good.