Emilia Clarke flashes slender frame in a sharp white dress at Cannes Film Festival
'Game of Thrones' star Emilia Clarke, stuns in an all-white ensemble at her latest public appearance.
AmoMama shares with you details of Emilia Clarke's breathtaking fashion choice at the Kering Women in Motion event during the Cannes Film Festival as reported by Daily Mail on May 15, 2018.
She is known as the 'Dragon Queen' on HBO's most-watched television series Game of Thrones, but aside from using her dragons to fight injustice, Emilia Clarke is also a natural fashionista.
The 31-year-old showed off her fashion instincts at the Kering Women in Motion event during the Cannes Film Festival in all-white apparel.
Emilia could not be missed in a crisp white collared top paired with a pleated polka dot skirt that showed off her toned, slender legs.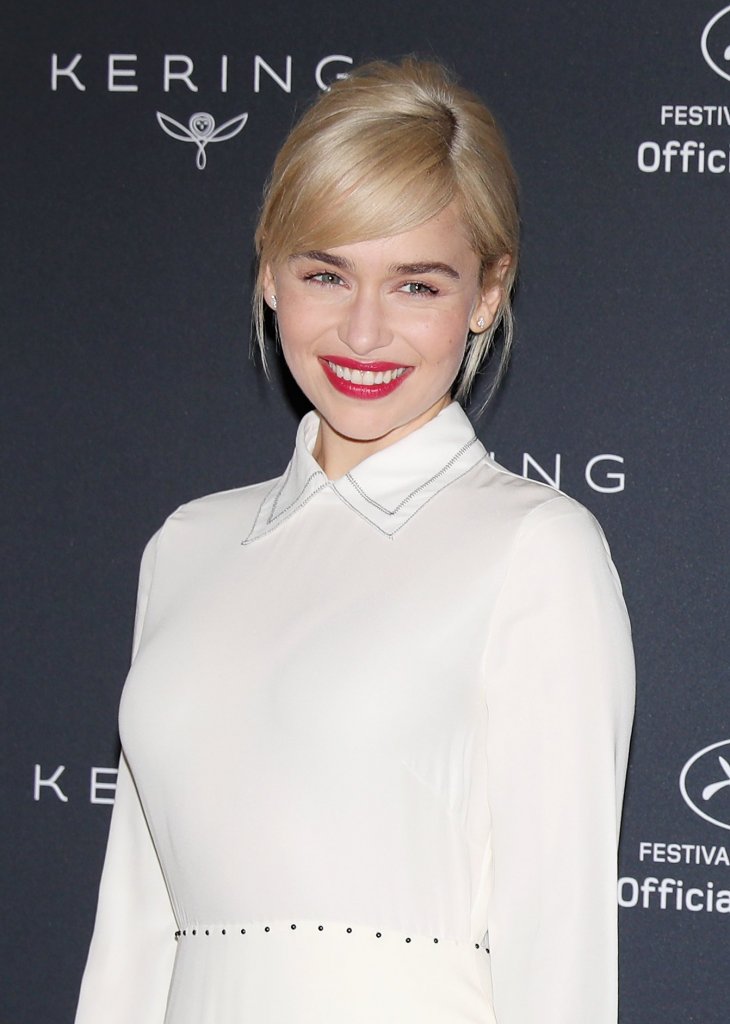 Clarke completed the outfit with a pair of embellished white heels as she commanded all the attention on the red carpet.
Her iconic blonde tresses were styled into a lovely chignon hairdo with a well-applied make-up that comprised of deep red lips, and voluminous, curly lashes.
With her breathtaking smile, Clarke turned all heads at the event.
The 'Star Wars' actress, gave a detailed discussion concerning her latest sci-fi film when she took the stage at the event.
Solo: A Star Wars story in which Emilia featured in, was directed by Ron Howard who took over the original helmers Phil Lord and Christopher Miller.
During her discussion, Emilia described the transition as seamless despite the valued director having almost no time to prepare.
She explained to Variety, saying,
'Ron took us all in and listened to everyone. He took us from this kind of  "what are we doing" to a place of such ease and comfort and fun.'
Clarke also confessed to feeling emotional that her time on the favorite show 'Game of Thrones' is coming to an end soon while admitting she's not sure how the series would end.