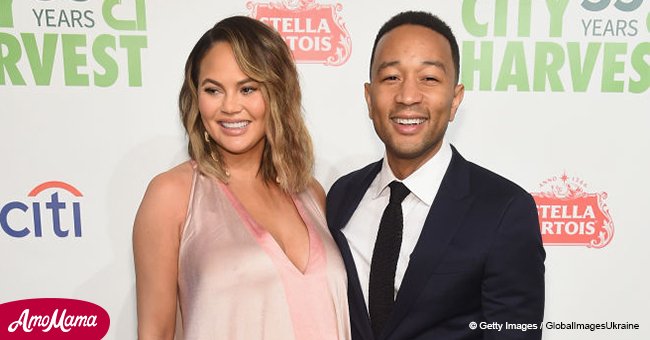 Chrissy Teigen and John Legend welcome a son
The new Legend baby is here! Chrissy Teigen & John Legend welcomed their son into the world on Thursday. They are yet to post any photos of him or their daughter's reaction, but we are sure they will do that in due time.
"Somebody's herrrrrrre! Was Chrissy Teigen's way of letting the world know that she and husband John Legend were officially second-time parents. She added baby emojis to her tweet to drive the point home, and the internet went crazy. Fans went into a frenzy trying to guess the baby's name since the parents had not announced that yet.
Legend, 39, and Teigen, 32, already share an adorable daughter Luna Simone, 2, and so the little boy makes them a family of four. The infant, just like Luna, was conceived through IVF, and Chrissy and John specifically chose his sex.
Teigen announced her second pregnancy in an Instagram video featuring her daughter who asked her what she had in her belly. "What's in here?" asked Luna, pointing to her mommy's tummy, to which Teigen responded, "Baby." As expected, the millions that had been watching almost broke the internet with their good wishes and just like that, the countdown started. Fans suspected the baby's gender from the get-go as the couple had expressed their wish for a boy.
Teigen even confirmed in a tweet that a boy was their only option. "Since this is coming up again, I said our next baby would be a boy because that is the embryo we have left. A boy. So. Yeah."
The couple spoke about their daughter's preparedness for the new baby to ET, revealing that Luna knew close to nothing of what awaited her.
"[Luna] still has zero clue. She knows just as much as she knew eight months ago, which is nothing. She knows to call it a baby, but I don't know if she's clarified what that really means to her."
Welcome to the world, Legend! We can't wait to meet you! Talk to us in the comments section.
Please fill in your e-mail so we can share with you our top stories!