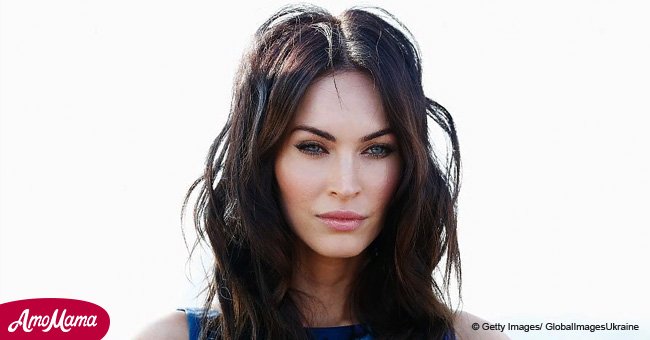 Megan Fox got criticized for her sons' hairstyles
Hollywood bombshell Meghan Fox's parenting style came under the radar of social media users after she uploaded pictures of her sons who sported long hair.
Fox shared a photograph of her two sons, 5-year-old Noah, and four-year-old Bodhi, on social media sitting on the shacks at the beach on a sunny day on May 5.
The brothers were captured on camera with shoulder-length hair as they posed for the photo with an innocent smile. They had worn their surfing attire for the outing at the beach
A few followers of the Teenage Mutant Ninja Turtles actress commented on the photo and mocked Fox for letting her sons have long hair unlike the conventional short hair usually sported by young boys.
One follower with the username, @lordyc, sarcastically commented on the photo and mocked Fox's supposedly 'progressive' agenda. The user suggested that promoting mass delusion does not make anyone progressive.
Another user, @sayithowitis5671, said that having long hair makes Noah and Bodhi look like girls.
As Fox's upload started filling up with negative comments, they were soon done by positive ones written by fans who defended the actress' parenting decision.
One user, Miranda Babineau, expressed that Fox's children look beautiful, happy and healthy and implied that they were raised by a great mother.
Another fan, Lilla McGinnis said that she loved Fox's decision to let their children choose how they want to dress and look and for protecting them from the cultural stereotype.
Fox and her husband, 44-year-old Brian Green, have been criticized before for their parenting choices. In July 2017, Fox had dressed Noah in the outfit of Elsa, the lead character of the animated film, Frozen.
Green also received the backlash for letting it happen. The Beverly Hills actor responded immediately and defended his son's choice to wear the outfit.
He said in an interview with Hollywood Pipeline's Straight From The Source that he was aware of the criticism that he, his son and his wife received for the princess costume.
He added that he did not care about the backlash and wanted his son to wear whatever he wanted to wear.
Please fill in your e-mail so we can share with you our top stories!