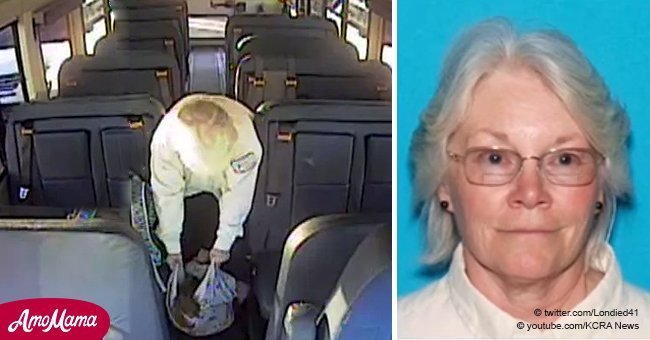 Autistic girl taunted and dragged off school bus by driver
Bus driver Kim Klopson was shown on surveillance footage that she dragged the autistic girl off the bus as the child cried hysterically.
Klopson, 64, taunted the 8-year-old with autism on the video taken by surveillance cameras obtained by MS News Now.
She reprimanded the child for blocking the aisle with her leg. Klopson then told the child that if she did it again, she was going to be transferred to the window seat.
According to the police, the bus dropped the students off at Browns Valley Elementary in Vacaville, California. While the rest of the kids have already left the bus, Klopson grabbed the child's backpack and told her to remain in her seat.
On the video, Klopson reprimanded the child for allegedly misbehaving all the time.
Shortly after, a teacher's aide arrived to get the girl, but Klopson was still giving the child a talking to. The 8-year-old was already crying hysterically at that point.
Klopson said, "Because she's acting like she's younger than her baby sister. She's only 2."
The driver then went on to close the door as the aide walked away. Although, it was revealed later on that the aide reported the incident to the staff.
Soon enough, Klopson became physical. She started dragging the child off the bus while ripping off her jacket as she yanked the child up and down.
The police revealed that the child acquired abrasions from the incident.
Even though the Vacaville School District claimed they fired Klopson, the family insisted their plans to sue the district.
Klopson was arrested by the Vacaville police and was charged with felony child abuse, as shared by CNN. The driver pleaded not guilty.
A
video from Liberty Law
showed the family's attorney, Micha Star Liberty, saying, "It's absolutely bone chilling to see the way this adult woman treats this child. What you're seeing is horrific mistreatment and abuse by an adult bus driver."
Please fill in your e-mail so we can share with you our top stories!