Meghan Markle's mother flashes a diamond nose ring and breaks down during the Royal Wedding
Doria Ragland, Meghan Markle's mother, might have surprised a lot of people by showing up to the wedding wearing a chic nose ring.
On the sunny Saturday morning, May 19, 2018, Ragland left the Cliveden House alongside her daughter and entered the Rolls Royce that drove them to St. George's Chapel at Windsor Castle.
Upon their arrival, Ragland stepped out and allowed her daughter to enjoy the spotlight. During the ceremony, the proud mother couldn't help but shed a few tears, according to a phott on Twitter.
Despite the presence of stylish celebrities such as Amal Clooney and Oprah Winfrey, and the bride herself, of course, Ragland managed to stand out from the crowd.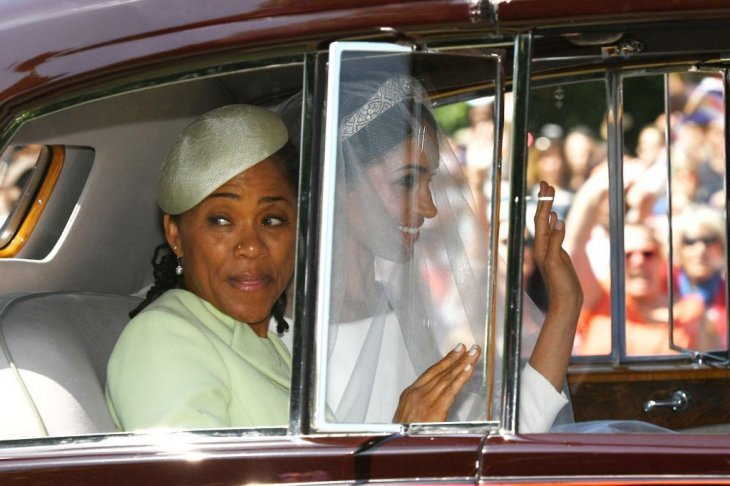 Meghan's mother wore a pistachio green Oscar de la Renta dress and a pair of Aquazzurra heels. To complement the look, she wore a matching hat and a subtle but noticeable nose ring.
It's not every day the world has the opportunity to witness someone wearing a nose ring at a ceremony hosted by the Royal Family, especially with Queen Elizabeth on site.
doria ragland teary-eyed already!! #RoyalWedding pic.twitter.com/XSqch6mY01

— alex rees (@maybealexislost) May 19, 2018
With that simple detail, Ragland proved to possess the strength and confidence to show who she was and what she was all about amidst the high-class society.