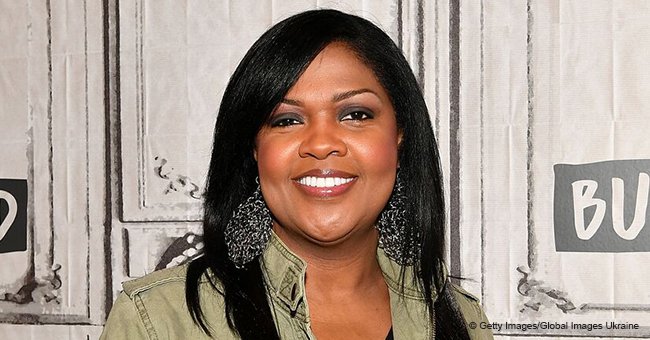 Cece Winans' daughter made a beautiful bride, looking just like mom in fitting sheer lace gown
AmoMama came across a wonderful statement of elegance from Cece Winans' daughter on her wedding day as found in an Instagram post. Her legendary family watched with delight as she wed the love of her life before their happy guests. Ashley Rose's sheer lace gown made her a stunning bride just like her famous mother.
Cece Winans is one of the greatest figures in Contemporary Gospel Music though one might doubt her 53 years.
Her daughter's wedding contributed toward demystifying the wonder, seeing she made a wonderful bride to her worthy man, Kenny Phillips.
Ashley Rose Phillips, her daughter, shared a string of pictures from her wedding last September, after being engaged four months before – June.
The popular beautician looked amazing, much like her Grammy Award-winning mother in a fitting sheer lace gown that accentuated her lithe figure.
The genius of the white gown was in its simplicity as well as its combined feature of complexity, at the same time.
While the bodice featured a concentration of lace over the shoulders to reveal a fine neckline, the waist made up, covering her all the way down.
Ashley Rose had the demeanor of a princess, thanks to the grace she showed forth, wearing the gown which had an elaborate cape.
She had five beautiful bridesmaids, 2 of who lent to her royal air by handling the cape.
The other 2 ladies assisted, holding the extension of her gown from the hair or back with gracefulness.
Other pictures showed the stunning bride in either solo shots or with the groom and friends they both share.
The introductory part of her caption trapped the gladness oozing from her heart as she wrote:
@ashrphil
'So excited to finally share a few highlights from the happiest and most glorious day of my life!!! Thank you @kenmurica for being the best husband and partner EVER! I love you sooo much.'
Part of those who liked the picture included Darwin Hobbs, her mom's music contemporary, and his wife, Traci, then Cece's relative, Deborah Joy Winans.
What more can you say about Ashley Rose Phillips' wedding gown?
Source: Instagram
Please fill in your e-mail so we can share with you our top stories!