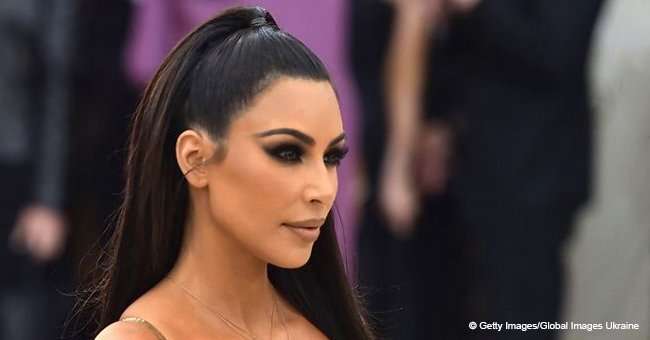 Kim Kardashian is overshadowed by her three kids wearing cute pajamas in new photo
Celebritist gleaned from Instagram the adorable picture Kim Kardashian shared of how she marked the Mother's Day celebrations. The reality television star had a memorable Mother's Day as she celebrated the big day with her sweet kids. So much love and happiness can be seen in the picture.
The just-concluded Mother's Day celebration was a rather wonderful one as it was celebrated by virtually everyone, celebrities inclusive.
Way before the celebrations ended, various celebrities were already sharing pictures and videos of how they celebrated the day.
Some also took to several social media platforms to shared details of the celebrations way after it handed.
With over 111 million followers and over 4,300 posts, Kim Kardashian didn't disappoint her followers as she also shared a lovely picture of herself with her kids.
Present in the picture were North, 4, Saint, 2, and Chicago, three months, all of whom were dressed in beautiful pajamas.
The 38-year-old star (born on October 21, 1980), who is also a businesswoman and model, gave the post a heartwarming caption which read,
'You don't even understand how many lollipop bribes this pic cost me...but it was so worth. Happy Mother's Day to all the moms out there. I'm the luckiest mom in the world to have these three babies in my life!'
Several comments from fans and lovers of the star have continued to trail the post.
A comment from a fan with the handle @ronanrice read,
'That's a really nice photo of all of you together @kimkardashian hope you are doing well!!'
Another comment from a fan with the handle @sonya1963 read,
'How adorable, you're a great mommy.'
Another commenter with the handle @houseofmaguie also wrote,
'Cuteness OVERLOAD! So beautiful'
As expected, there were tons of other comments from loyal fans and admirers of the star.
Would you say Kim Kardashian is the 'luckiest mom in the world? Let's hear from you.
Please fill in your e-mail so we can share with you our top stories!