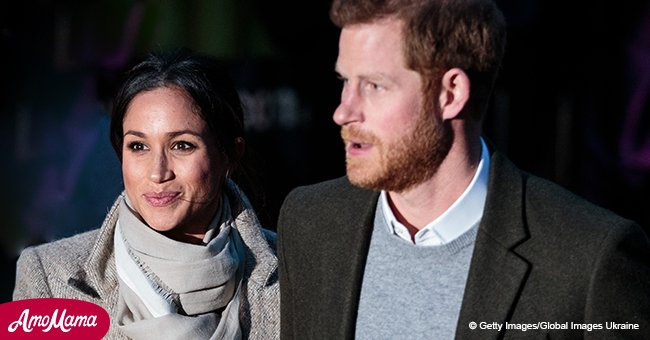 Prince Harry and Duchess Meghan return to Kensington palace after Royal wedding weekend

The Duke and Duchess of Sussex were spotted leaving Windsor Castle, after quite an eventful weekend, and heading back to Kensington Palace for the first time as husband and wife and they both seem to be quite cheerful and relaxed.
On Monday morning, May 21, 2018, the newlyweds started the 25-mile drive back home, and Meghan was still sporting her bridal bun, although it was a bit messy. It was a weekend that neither will ever forget, as they were both surrounded by love and luxury.
The Royal Wedding was watched by millions of people around the world, and although they were both nervous, everything went according to plan, and the recently released picture shows just that..
Aside from the 600 guests at St. George's Chapel, thousands of people flooded the streets to be able to witness the new Duke and Duchess of Sussex's happiness. After the ceremony, husband and wife shared their first kiss in front of the cheering crowd.
A luncheon, organized by none other than Queen Elizabeth II, was held right after at St. George's Hall, in Windsor Castle, where Prince Charles and Prince Harry delivered heartfelt speeches.
After that, Harry and Meghan switched their wedding outfits for party clothes and headed to Frogmore House, where Prince Charles hosted a private reception for the Royal Family and only 200 guests.
The vintage Jaguar that Prince Harry drove to reach Frogmore House drew quite a lot of attention for its slick design, but some people might have missed the vehicle's special license plate, which featured the couple's wedding date - E190518.
Now that the Royal Wedding festivities are over, the Duke and Duchess of Sussex will embark on this new adventure together.
Their first public appearance is scheduled to take place on Tuesday, at Buckingham Palace, where they will attend Prince Charles' 70th birthday.
Please fill in your e-mail so we can share with you our top stories!