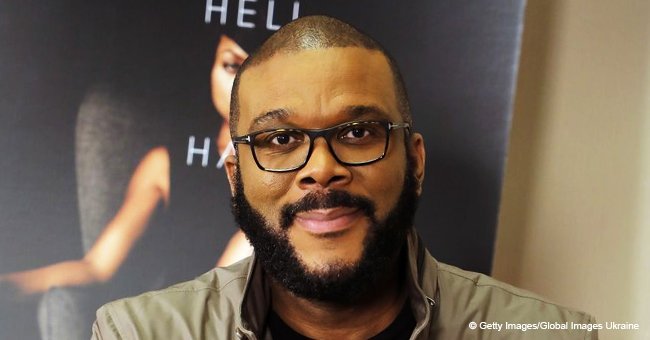 Tyler Perry's girlfriend flaunts her natural hair, wearing tight jeans in recent pic with friend
Celebritist loves beauty and can't help but share with you a breathtaking photo shared by GelilaBekele on Instagram. She wasn't alone in the photo, call it a double beauty if you like but you can't stop looking at the two gorgeous models in the photo. GelilaBekele is Tyler Perry's longtime girlfriend.
Tyler Perry knows how to keep his relationship close to his chest and has successfully done so with nobody knowing if he and Gelila are married or not.
We know they have been together for several years now and have a son named Aman who was born in 2014.
Their son is as hidden as their marital status as Tyler doesn't share photos of his son on social media.
Well, that is not the gist for today.
We recently saw a photo of Tyler Perry's girlfriend which we decided to share with you.
If you have been following Celebritist stories closely, we once shared a similar story but we just can get enough of this beauty.
Gelila and her friend appeared to be enjoying a timeout on Saturday with their casual but chic looks.
Before you ask us how we got to know it was on a Saturday, Gelila caption gave us the hint.
The model looked stunning in a white t-shirt with 'Bowie 74' emblazoned on the front.
Gelila had a pair of tight curve-flaunting jeans, with a pair of aviator glasses on her face.
She was looking natural with her wavy natural hair cascading down her back and shoulders and a makeup-free face.
Her friend who is also a model, Amber Tolliver wore a crimson colored top, a pair of blue jeans and sunglasses.
Amber too had a wavy hair which cascaded down her shoulders and carried a blue bag of a plant.
The two models had heartwarming smiles on their faces.
Married or not, Tyler is a lucky man to have such a beautiful woman in his life.
What do you think of Gelila Bekele?
Let's know in the comments below.
Source: Instagram
Please fill in your e-mail so we can share with you our top stories!