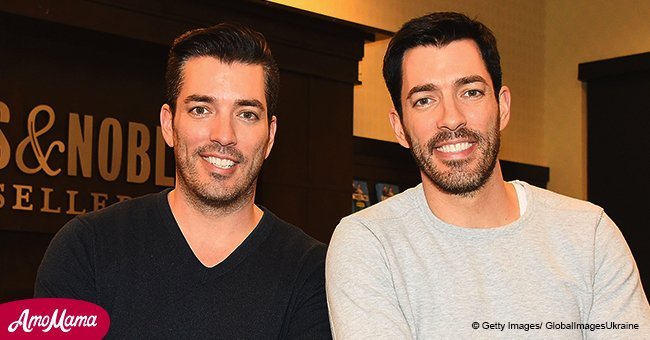 Drew and Jonathan Scott open up about their future show
Drew Scott and Jonathan Scott talked about the new season of HGTV's Brother vs. Brother, where both said they are determined to win.
The siblings traveled to San Francisco to film the upcoming installment. Brother vs. Brother is a competition show wherein each twin is the captain of a team working on renovating homes.
In an exclusive interview with Closer Weekly, Drew shared how they like to spy on each other's work on the show.
Drew explained how his brother bought a camouflage outfit with moss on it and he hid on top of a hill just so he could spy on Drew.
Drew knew how to trick his brother too. He dressed as a policeman with a fake mustache to distract Jonathan's team by giving them fake tickets.
In spite of their busy schedule, the 40-year-old brothers still have the time to do other things, especially Drew.
He just had his wedding with 33-year-old Linda Phan earlier this month in Italy. Prior to the big day, Drew spent days multi-tasking, filming the show and preparing for the wedding.
The viewers would be able to see a special airing of the wedding preparations, the bachelor and bachelorette parties, and the wedding itself in June. The special will air on TLC and is entitled Drew and Linda Say I Do.
Around that time of the special airing, the boys will be returning home to take care of their other projects, such as their product lines and other television-related gigs.
Talking about their work ethic as and relationship, Jonathan told Closer Weekly they don't have a problem working together.
He said, "If something's bothering us, we talk it out early so it doesn't turn into more."
The twins may seem inseparable but they do spend time away from each other. In fact, Jonathan quipped that it's not like they share a bunk bed together.
Please fill in your e-mail so we can share with you our top stories!