Gina Torres looks radiant after divorce, flaunting curves in red lace gown at the royal wedding
The actress channels her 'Suits' character's fashion prowess as she showcases a stunning dress at the royal wedding of Prince Harry and Meghan Markle.  
She was constantly delivering fashion statements throughout her run in the television series 'Suits.' And Gina Torres proved she could just be as fashionable off-screen when she showed up at the royal wedding of her co-star Meghan Markle to Prince Harry looking stunning in a stylish red lace dress.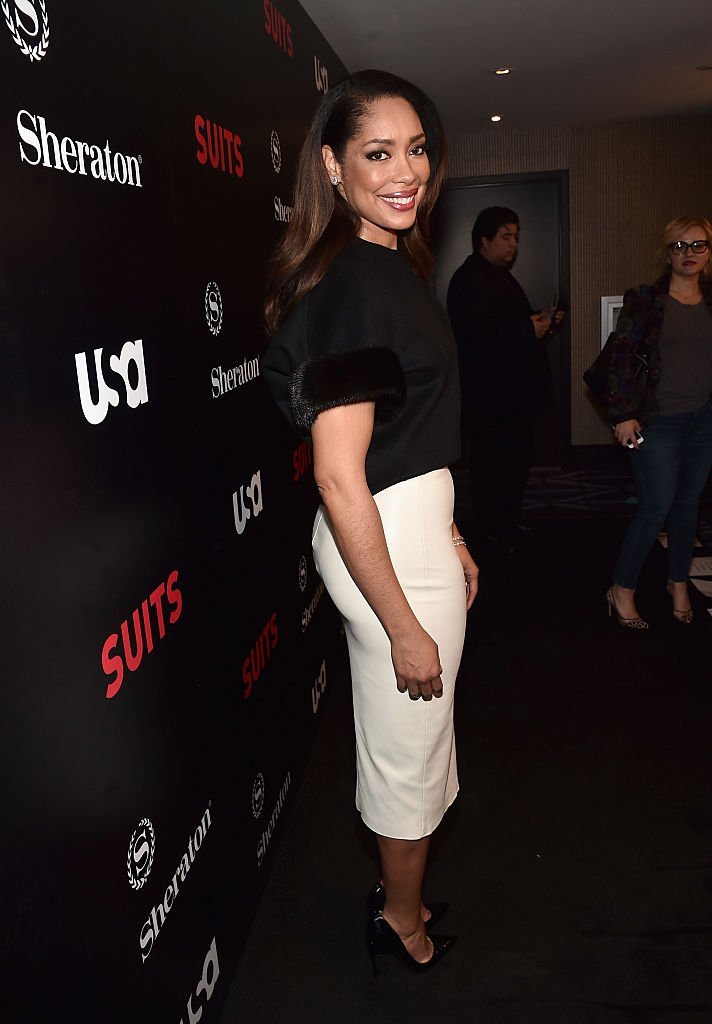 The 49-year-old actress was a glamorous guest at the highly publicized weekend event.  Her mid-length dress was an instant show-stopper, with its ornate floral pattern and sheer plunging panel right above her cleavage. Emphasizing her curves, the red and white lace frock oozed of sophistication as Torres matched it with a cream floral hat.  She completed the ensemble with a nude clutch and stilettos.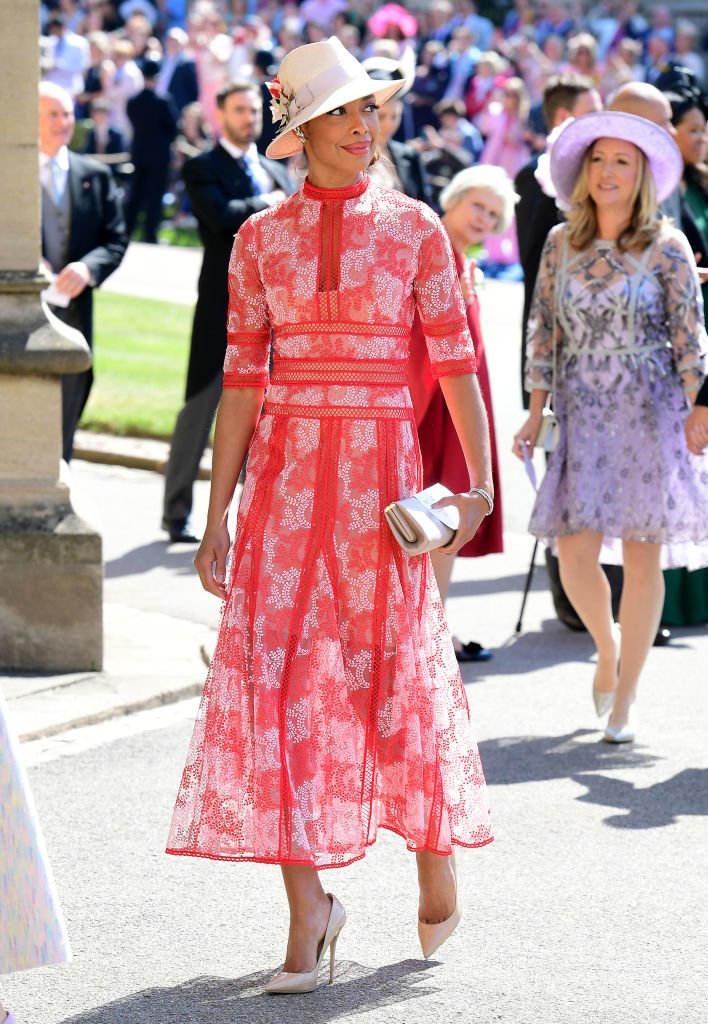 The star who played powerful lawyer Jessica Pearson in the popular law series 'Suits' appeared to be going solo during the event, following news of her divorce from actor Lawrence Fishburn late last year. 
On November 3, the 'Black-ish' actor filed for divorce from his wife of 14 years, following their joint announcement of their separation on September 30.  Confirming their break-up to Us Weekly, they wrote,
"With heavy hearts, Laurence and I quietly separated and began the dissolution of our marriage in the early fall of last year. There are no bad guys here. Only a love story with a different ending than either one of us had expected."
They added, 
"Happily, our family remains intact and we will continue to raise our daughter with love and joy and awe. As well as raise each other up with respect and love and the continued understanding that we're in this together, if not side by side."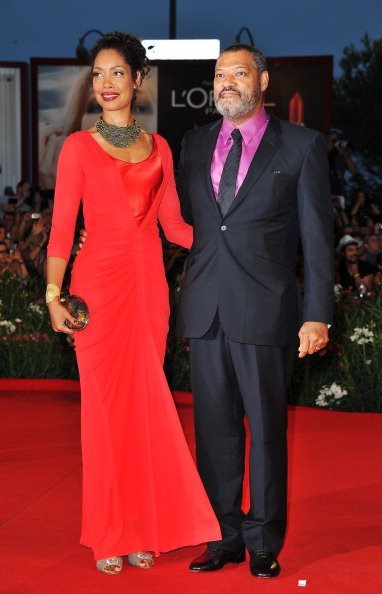 In the divorce papers Fishburn filed in Los Angeles, he cited irreconcilable differences as the cause of their split and indicated October 14, 2016 as the date of their separation. The 56-year-old also sought joint and physical custody of his daughter he shares with Torres, 10-year-old Delilah.  
In September 2016, Torres told The New York Times she was leaving 'Suits' after six years to attend to her personal life. It would seem this was around the time things were already rocky between her and Fishburn, as they eventually separated the following month.  She told the publication,
"I think the public doesn't understand the rigors of shooting a show for an actor, much less when you're on location and away from home. At one point I approach Aaron [Korsh, the showrunner,] and said, 'It's not that I don't love the show and love Jessica [Person, my character,] who is my alter ego. But my life is my life and I need to take care of it.' And everyone was really supportive.'"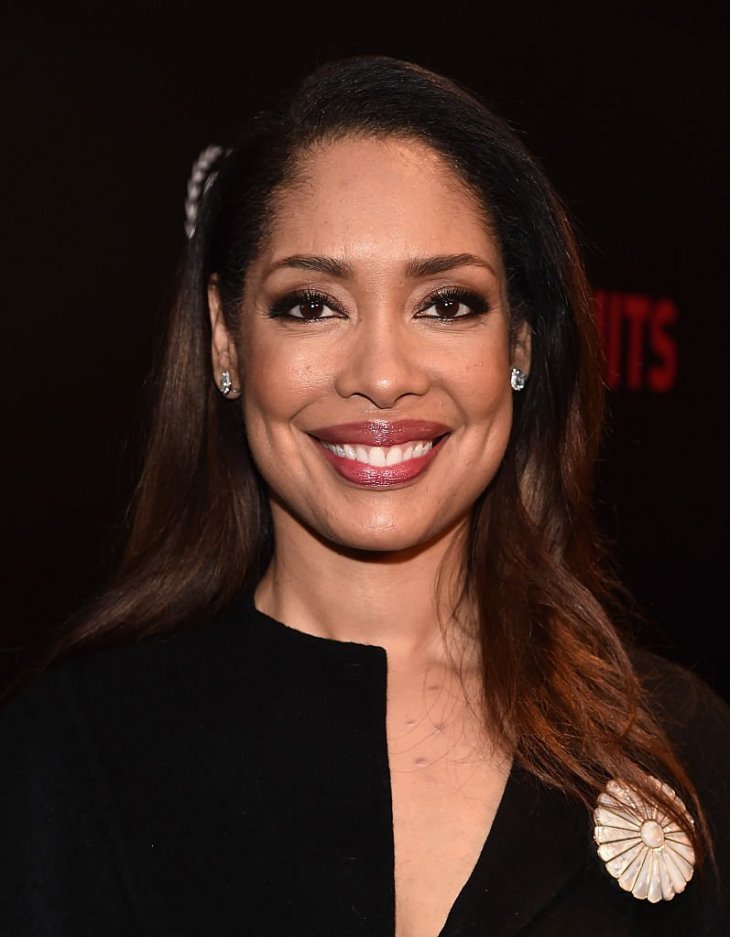 Meanwhile, following Torres' departure from 'Suits', USA Network announced earlier this year that she'll be starring in the show's spinoff that will focus on her character's evolvement as a lawyer adjusting to the dirty world of Chicago politics. A release date has yet to be revealed.