Meghan Markle got cozy with Camilla freaking out fans of the Royal family
The new royalty, Meghan Markle, not only managed to get handsy with her husband but also shared some noteworthy moments with her in-laws.
Fans and followers of the monarchical family took to social media to express their feelings about the new Duchess of Sussex who was getting along with the Duchess of Cornwall, Camilla Parker Bowles, on Tuesday.
Markle's excitement on her wedding day did not escape the eye of anybody who saw the pictures uploaded on the internet. Harry's stepmother was captured holding hands with Markle by Daily Mirror's Ian Vogler.
The wedding between Markle and Harry was touted to be one of the most important events in the Royal Family and fans were heart warmed by the incident and commented on it via social media. 
The Duke and Duchess of Sussex at a garden party at Buckingham Palace in London which they are attending as their first royal engagement as a married couple.

Pictures by @ianvogler - Follow updates here: https://t.co/RCssaPOeC9 pic.twitter.com/riK6WXkV3t

— Derek Momodu (@DelMody) May 22, 2018
One follower, Just Juliette, was amused by the duo's expression of love towards each other and exclaimed at the two holding hands. Similarly, Rhiley expressed that her dreams came true after watching the photograph.
Another netizen, Alexandra, said that she was elated by the new royal duo formed in the monarchy. It wasn't the heartthrobs, Harry and Markle, but the mother-in-law and daughter-in-law couple, Markle and Camilla.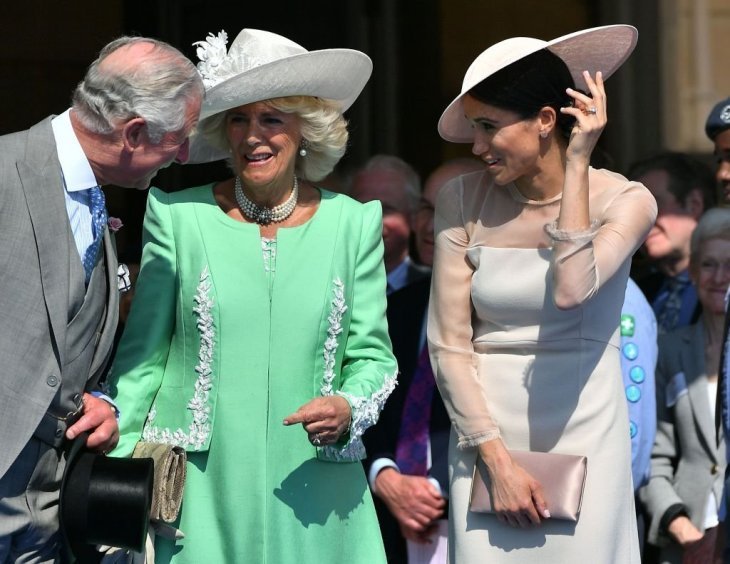 One social media user, Marie, expressed herself by admitting that she was not aware that she needed the moment between Markle and Camilla to make her feel better.
Some viewers noticed that Camilla had motioned Markle to move in closer towards her and Prince Charles when Harry had stepped to the podium.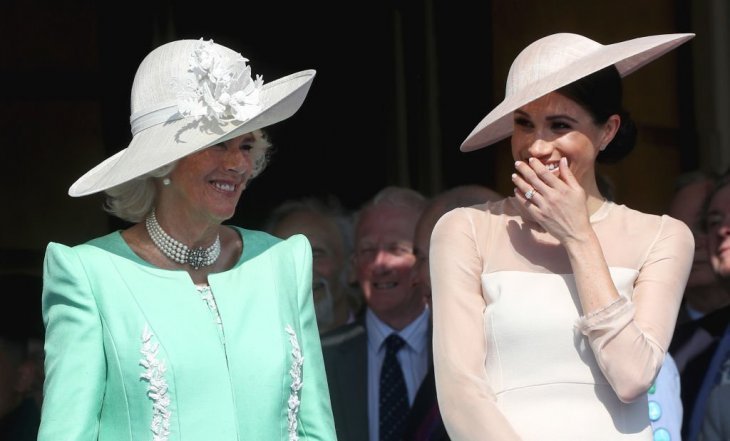 One such viewer, Christin Zi, mentioned how Markle would've appreciated the help from Camilla with the next steps on the ceremonious occasion.
Johnny Goldsmith shared that he appreciated the images that captured Markle and Camilla sharing a laugh amidst the happening event.
A follower, Jennifer Tibbs, expressed that the Queen had the most beautiful granddaughters-in-law. She also deduced that Camilla and Charles loved Markle on the basis of the captured photographs. 
The Duchess of Cornwall tied the knot with Prince Charles in 2005, 8 years after Charles' bitter divorce with Princess Diana.
In a post-engagement interview, Harry had mentioned that if Princess Diana were alive, she would've loved daughter-in-law and could've been best friends with Markle.