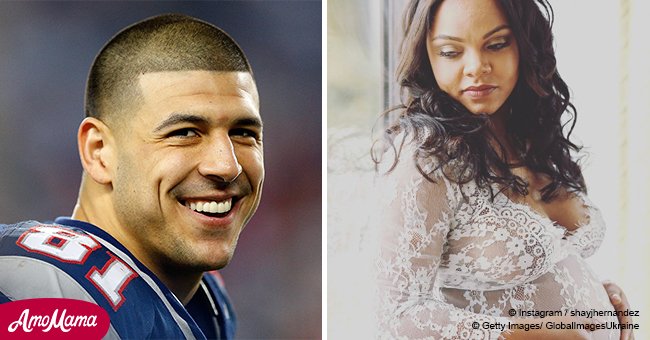 Aaron Hernandez's former fiancée announces her pregnancy 13 months after his death

The 28-year-old Shayanna Jenkins-Hernandez is expecting her second child. She said in an Instagram post that both she and her daughter are excited about 'Baby G.'
Shayanna was engaged to the late Aaron Hernandez, an NFL football tight end. The couple lived in Massachusetts and had a five-year-old daughter together, Avielle Janelle.
As reported by People, Hernandez took his life at the age of 27, five days after he was acquitted of double homicide for Danie de Abre and Safiro Furtado.
However, he was also being tried for the murder of Odin Lloyd. He was found guilty and charged with third-degree murder. Hernandez received a life sentence without the possibility of parole.
A month after his death, his fiance broke her silence and granted an interview with Dr. Phil. The bereaved Shaynna said she spoke to Hernandez the night before his death.
He was excited to return home, and Shyanna feels that there is more to his death. "I don't think this was a suicide," she said, adding that Hernandez was positive.
"They informed me that indeed Aaron was deceased, and first I thought it was a hoax, that it was a cruel person playing a trick on me."
Shayanna Jenkins-Hernandez, YouTube, May 14, 2018.
Authorities state that Hernandez was alone in a single cell when he hanged himself with his bedsheets. He also tried to jam the cell door from the inside.
Her pregnancy announcement comes 13 months after Hernandez's death. Shaynna informed her Instagram followers that she is expecting a girl.
Her daughter is excited about being a big sister, and Shayanna 'couldn't be a luckier woman.' The didn't reveal who the father was.
Shayanna also disabled comments on her Instagram post. The post received more than 6,500 likes in the first day.
Please fill in your e-mail so we can share with you our top stories!