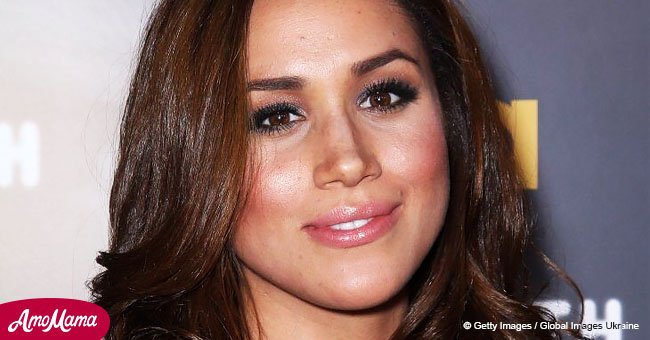 Long before Meghan Markle married a prince, she was already fighting for equality
She has been working hard to make a difference in people's lives since she was just a child, and is looking forward to carrying that into her new life.
Meghan, Duchess of Sussex, married Prince Harry on May 19 in a lavish ceremony in St George's Chapel at Windsor Castle. One of the many things she is looking forward to as part of her royal life is being able to focus on activism.
In a video clip shared to YouTube, it is evident that Meghan got involved in fighting against inequality from an early age. She was just 11 years old the first time she stood up for something she believed was wrong.
After watching a television commercial for Procter & Gamble dishsoap, she was angered by the fact that the company had used the slogan "women all over America are fighting greasy pots and pans."
She felt that it was unfair to assume that only women are cleaning dishes, and immediately set about trying to change what the company had said.
"I don't think it's right for kids to grow up thinking these things, that just mom does everything," she said during the interview.
Meghan decided to write a letter to the company, explaining the major problem with their commercial, and asking them to change the slogan to "people all over America."
When the commercial aired again a month later, it had been changed to "People are fighting greasy pots and pans with Ivory care."
When she was 31, Meghan spoke about that moment during a speech she gave at the United Nations. She had told her father that she was upset by the commercial, and he encouraged her to write letters to the most powerful people.
"My 11-year-old self worked out that if I really wanted someone to hear me, well then I should write a letter to the First Lady," Meghan said. "So, off I went, scribbling away, to our First Lady at the time, Hillary Clinton."
She also wrote a letter each to powerhouse attorney Gloria Allred and Nick News anchor Linda Ellerbee.
She received letters of encouragement from both Clinton and Allred, and Nick News sent a camera crew to Meghan's home to interview her.
It was when Meghan saw the changed commercial that she realized that even at the age of 11 it was possible for anyone to make a massive difference.
Now, as an adult, Meghan has been involved in plenty of charity work. One of the things she is most excited about in terms of her new life as a royal is the ability to lend all her energy to fighting for causes that need her attention.
"I'm excited to get to know more about the different communities here, smaller organizations who are working on the same causes that I've always been passionate about," Meghan said during her first joint interview with Harry.
Please fill in your e-mail so we can share with you our top stories!