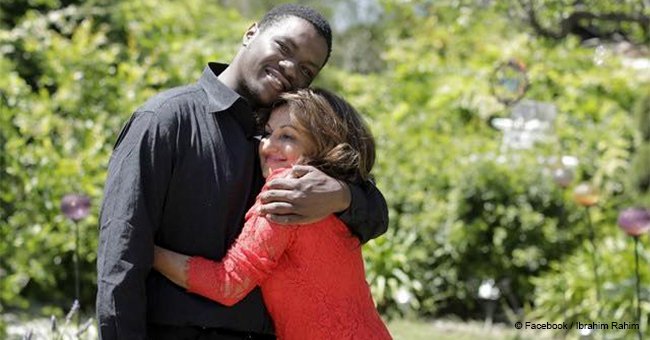 A woman was reunited with the abandoned baby she saved 20 years ago
Azita Milanian was reunited with Matthew Whitaker, the newborn infant she discovered abandoned 2 decades ago.
Milanian found Whitaker buried alive in the foothills of Altadena in 1998, as reported by Los Angeles Times.
The newborn baby's umbilical cord was still attached when she found him and he hovered near death.
"He grabbed my wrist and stopped crying," Milanian said in a 1998 interview. "It was very emotional. What kind of sick human would do something like that? He still had his umbilical cord hanging from his stomach."
Whitaker was not more than a few hours old at the time.
The baby boy was then taken to Pasadena hospital and was put up for adoption.
Milanian founded a nonprofit organization, Children of One Planet, after she found Whitaker. The organization aims to help orphan children around the world.
For decades, Milanian would often wonder what happened to the baby she saved. She was hoping that someday he would find her
And just recently, the two were reunited exactly 20 years to the date of when Milanian found Whitaker.
Their reunion came about in an extraordinary way. Whitaker's story was sent to KIIS FM radio station by the mother of one of Whitaker's friends.
The sender asked for a 23andMe DNA kit so Whitaker could learn more about his ancestry. Whitaker agreed to take the test and during the On Air with Ryan Seacrest program, the result was announced.
Milanian couldn't hold back her tears when she saw Whitaker in the studio.
Whitaker then hugged his savior and he called her an angel. The moment moved many people in the studio to tears.
"Finally, all my dreams came true," Milanian said.
On the program, Milanian also shared the whole story of how she discovered Whitaker.
Please fill in your e-mail so we can share with you our top stories!