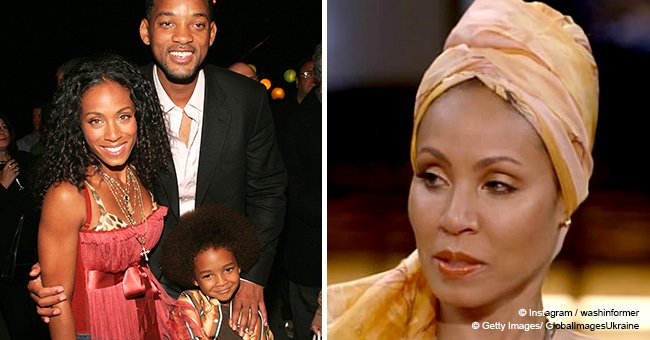 Will Smith's wife opens up about her hair loss in emotional video
Actress, singer and entrepreneur, Jada Pinket Smith, discussed on her Facebook Watch show, Red Table Talks, the impact that losing her hair had on her life.
The Gotham star addressed the matter because she had been receiving questions from fans and friends about her latest fashion accessory: turbans
"I'm gonna tell you, it was terrifying when it started. I was in the shower one day, and then [I had] just handfuls of hair in my hands [...] It was one of those times in my life where I was literally shaking in fear."
Jada Pinkett Smith, Facebook/Red Table Talks, May 21, 2018
Pinkett Smith said the hair loss forced her to do some much-needed self-reflection. She needed to ascertain why losing her hair was so terrifying.
At the core was the realization that her choice had been taken from her. She had always had thick hair, and with it came the choice of what she wanted to do with it.
She could grow it out, or cut it all off, but the choice had always been hers, and realizing that the choice had been removed from the equation was a sobering thought.
She understood that in the grand scheme of thing, hair loss isn't so terrifying. "People are out here who have cancer, people have sick children," she concluded.
Pinkett Smith also looked at the hair loss from a different perspective. If her "higher power wanted to take [her] hair," who was she to argue?
She told her mother, Adrienne Banfield Norris: "What else would you put on the table for God to take? Take the hair! Take it!"
In the beginning, she wore the turbans to hide the hair loss. Whenever she wears a turban now, she feels like a queen.
Fans can of Pinkett Smith and her daughter Willow can follow Red Table Talk on Facebook Watch for more candid discussions.
Please fill in your e-mail so we can share with you our top stories!