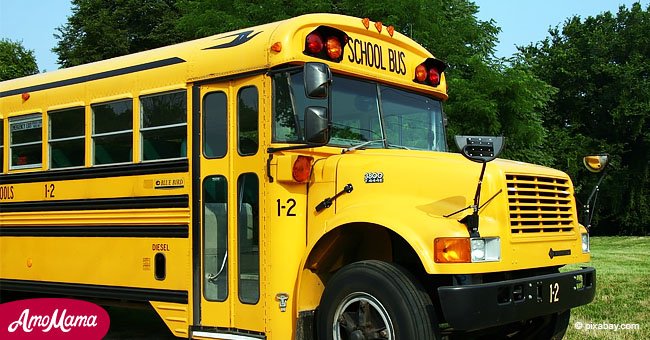 77-year-old driver involved in school bus accident had license suspended 14 times

Despite his record, the driver still managed to have a commercial driver's license with valid passenger and school bus endorsements.
Hudy Muldrow, of Woodland Park, New Jersey, was driving a bus full of children and teachers to Waterloo Village in Stanhope when the bus was struck by a dump truck on Interstate 80 in Mount Olive.
The school bus driver had a total of 14 license suspensions, eight speeding tickets, and a careless driving ticket. Muldrow even had a ticket for an improper turn, like the one that caused the incident, back in 2010.
Muldrow had a commercial driver's license issued in 2012 and got the school bus endorsement on his commercial driver's license in 2013.
His most recent license suspension was from December 20 of last year to January 3 of this year for unpaid parking tickets, as reported by North Jersey.
Muldrow was taking 38 fifth-graders from East Brook Middle School and seven adults to Waterloo Village in Bryan for a field trip when the bus collided with a dump truck on I-80 East
New Jersey State Police said the bus got on I-80 West from southbound Route 206, and collided with the dump truck near milepost 25.1, just past Exit 25.
Two people, teacher Jennifer Williamson-Kennedy and 10-year-old student Miranda Faith Vargas died in the Mount Olive crash. Forty-three people on board were injured, some critically.
Officials said the dump truck driver is alive, but in the hospital, and that the bus driver suffered injuries to his stomach, leg, and shoulder and was conscious and alert, but in pain. He underwent surgery following the crash.
The crash sheared the bus from its wheelbase and crushed the front end of the dump truck. The 77-year-old driver has been charged with death by auto and will be taken into custody.
Please fill in your e-mail so we can share with you our top stories!