Three combinations of Zodiac signs that make the best parents
According to astrology, the people of these six signs, being in pairs, tend to be the best parents in the world.
Becoming parents is considered one of the most rewarding experiences you can have in life, but at the same time, a lot of responsibilities and anxieties also come along.
It is important to have an effective parenting so that children grow up in good health, both physically and emotionally, so that in the future they can maintain a good position in life and be able to protect themselves from any peril.
If you are thinking of having children in the future, you may be interested in knowing which person, according to your zodiac sign, would be more compatible with you when choosing the father of your children, reported Soy Carmín.
According to astrology, the people of these six signs, when they get together, are the best parents in the world.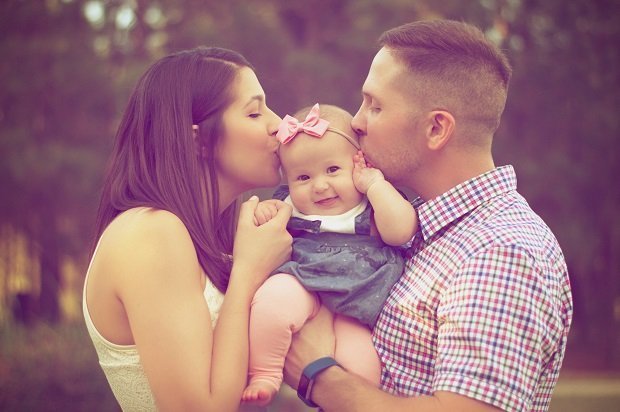 Pisces and Gemini:
Pisces are the ones that will form a deep emotional bond with their children because they are more in tune with their emotions. Gemini, on the other hand, will be the disciplinary parent.
Both types of parents are vital in helping a child become the best version of them. Pisces is too sensitive, while Gemini understands things that can impact people.
The combination of both leads to listening to what their children really want and what they need, without trying to dictate or control their lives too much. They guide you to make the right decisions for yourself.
While Pisces says, 'do your best', Gemini excels in everything he does naturally. This causes an impact on children to be great winners and do it well, leading to a child worker, high performance and self-motivated.
Pisces will always follow your heart, while Gemini will make sure to make more practical decisions, this will influence the children because they will be caught between what they want and what could be the most logical choice.
The Pisces are more introverted, and the Gemini are the soul of the party. This shows children that there is no pressure to be one way or another.
The people of each sign have their good qualities. Each one is a worker, striving for success. Everyone is very honest and in touch with their emotions. Everyone is really friendly and has good intentions towards people.
Between Pisces and Gemini, there is a wonderful balance. They are for each other and end up raising really strong children.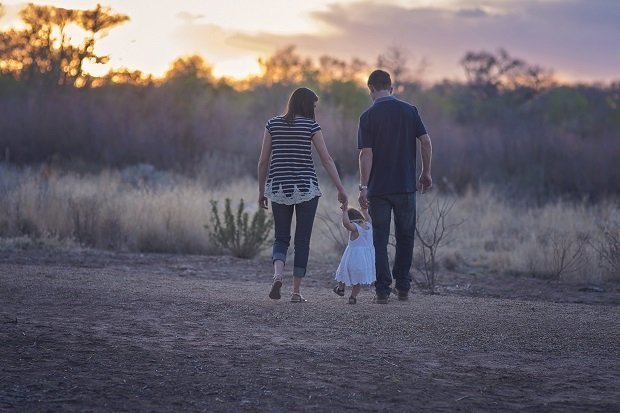 Scorpio and Libra:
A Scorpio is very forceful, sarcastic and one of the strongest personalities of all zodiac signs, while a Libra is one of the lightest and nicest.
In general, children are more influenced to have the personality according to one of the parents, but the effect that the opposite parent has is extremely positive.
A Scorpio is more cautious and does not trust anyone, while a Libra gives too many opportunities. As a result, the Scorpio learns to lower its guard a little and a Libra learns when to stop giving opportunities.
This causes an impact on the upbringing of children, making them have a good heart, while still demanding what they deserve from someone.
Both signs are loyal, so together they will teach their children about the importance of building good relationships and lasting bonds, and also keep them.
A Scorpio is very introverted, and Libra is extroverted. Scorpions are not the most popular zodiac sign, while Libra sure is. This combination and the effect it has on children will teach them how to treat everyone with kindness and understanding.
Scorpions are too observant, while Libras expect the best of all. This teaches children to expect the best from people, but at the same time teaches them to be realistic.
Sagittarius and Leo
While people of the Leo sign are strong leaders, Sagittarians tend to thrive when they are alone. This teaches children to have both qualities depending on the situation.
Both zodiac signs seem to get involved in more things than they can handle and they work very hard. Together they educate children with these types of values so that they always assume a lot and are part of things that positively influence people.
Sagittarius tends to hide what he thinks and feels, while Leo people cannot pretend. The Leo teach the people of Sagittarius not to be so vigilant while Sagittarius teaches Leo to be a little stronger at times. Sagittarius does not have many friends, while Leo loves being the center of attention.
This balance between two parents influences a child by always feeling safe. And when they grow up, they are probably one person or another looking for the perfect partner as their parents were.