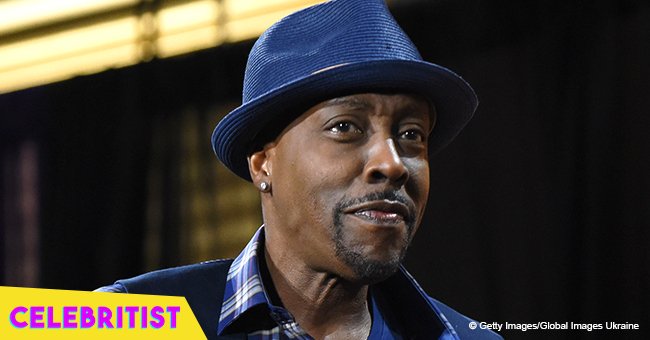 Arsenio Hall shares photo of his grown up 'favorite' son who looks just like him
Arsenio Hall shared a photo of his son and called him his favorite. The star was probably joking but that may not go down very well with his other children (tongue in cheek). The son sure does look like him!
Arsenio Hall shared a photo of his son, Arsenio Cheron Hall, professing his love and letting the world know he favored him to his other children. The comedian captioned the photo: "My favorite, of all my children! Love you madly." The two seemed to be hanging out in a hotel with others in the background.
The comedian talked about getting back on the road in February, hoping to drag Eddie Murphy along to do what they do best.
"I'd been trying to get Eddie to do stand-up again, and I thought it was gonna happen. But then he and his girlfriend had a kid, and Eddie wasn't feeling going out to the clubs. But I started doing it again and fell back in love with it."
The star, who took a break after his son was born, had been on the road for the better part of last years since as he said, the nest is empty. "Once my son was born, I didn't want to be in the clubs every night working on new material; I wanted to be there for every second. But now that I'm an empty nester, stand-up is so very important to me right at this minute. It's like a form of therapy I needed, and once it started, I couldn't stop."
Arsenio and Murphy both have careers in film and comedy spanning over 25 years, but they are still funny and sell out arenas when they do their stand-up acts. Bet birthday boy cracks at dad's jokes every day.
Please fill in your e-mail so we can share with you our top stories!