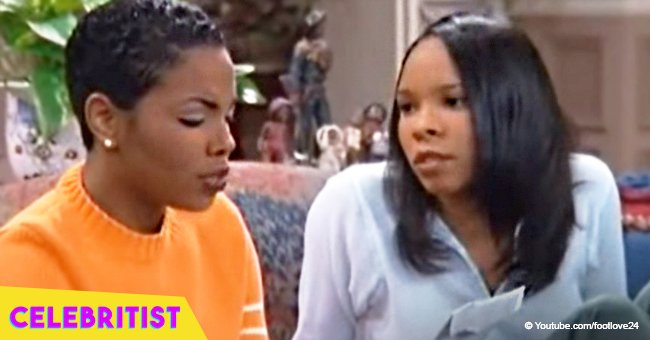 Maxine from 'Family Matters' posts pic of daughter after keeping kids out of the spotlight
Cherie Johnson, better known for giving life to Maxine Waters in the '90s sitcom "Family Matters" has kept herself away from the cameras but not from the spotlight, since she has an incredible career as a producer, writer, and columnist. The former actress has two daughters, but she protects their identity because she fears the stalkers.
Celebritist was lurking around Cherie Johnson's Instagram account to see what the businesswoman has been up to and we stumbled with a special photo she shared of one of her daughters as she expressed how fast she's growing up.
In the shot, Cherie's daughter is walking ahead with a Macy's shopping back on one hand and a plushie on the other while wearing a soft pink dress and her curls tied up in a high ponytail. Cherie, who has made an effort to maintain the face of her daughters away from the media, wrote in her caption:
"When you realize your baby is a big girl and she knows how to use a credit card OMG time is flying! (If you know her personally please DO NOT POST her name initials or anything of the sort ITS Hard enough for me to share moments because stalkers are real! Thanx) #babygrowingup #macys"
Johnson has pretty strong ideas when it comes to her parenting style, as she revealed in an interview years ago when her first daughter was born, that she doesn't agree with the procedures to put vaccines on kids, and she didn't follow all the rules new mom are often tied to.
"I do what's best for my baby and me. She sleeps with me, ate watermelon at 5 weeks (oooh people cracked me up freaking out because I gave her a little watermelon but they gave their children formula which is full of chemicals.) I have never wakened her up to eat (which they say to do) she sleeps 8 hours at night and she is gaining weight and growing just fine."
Cheri took the chance to send a bit of advice to new moms out there, saying:
"Never look at your baby as a number, they are individuals and all are different! Do not let anyone including doctors compare them. You are your babies biggest advocate listen to your gut."
It seems like Cherie's motherhood ways had a positive outcome because her little girls are growing up to become smart ladies, and even though she won't allow us to see their faces, we're sure they as a gorgeous as their mother.
What do you think about Cherrie not wanting to share the names or faces of her kids with fans?
Please fill in your e-mail so we can share with you our top stories!