Johnny Gill angers critics after sending 'New Edition' member cryptic message
Questions arise over the singer's recent post that seemed to be taking a swipe at his former band mates after their apparent snub of his birthday. 
Johnny Gill appeared to be taking a swipe at his former band members recently and fans are reacting to his negativity.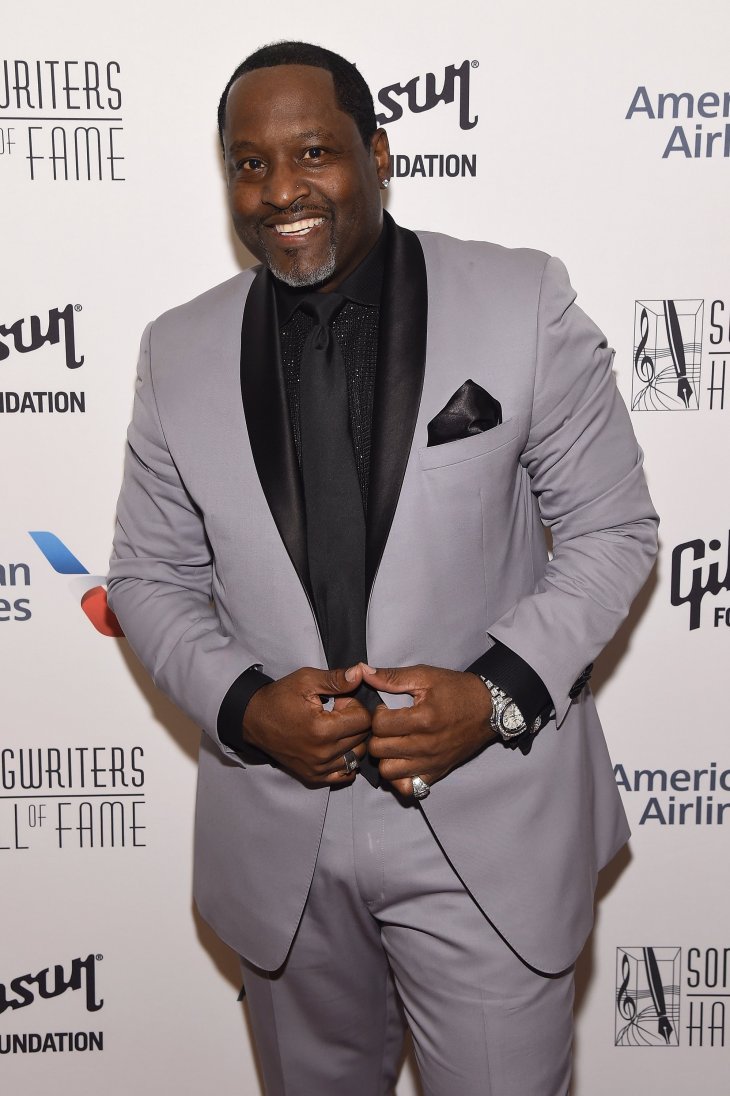 The former New Edition bandmate who has been silent since their 6-man-group split up decades ago recently resurfaced with a birthday greeting for another New Edition alum Ralph Tresvant.  While his greeting was a genuine tribute to the star, fans reacted to what Johnny appeared to be insinuating against his former bandmates in his birthday post. 
It's not a secret the 52-year-old and Ralph were the only New Edition members who were left out from the recently formed RBRM band by four of their former band mates. The new group is comprised of Ronnie Devoe, Bobby Brown, Ricky Bell and Michael Bivins whose first names comprise their band name's acronym. 
In his message to Ralph, Johnny wrote, 
"@therealralphtresvant I'm a little late but I hope you had the best birthday ever!! Man you've sacrifice so much of your self in so many ways, a car has many pieces from the fine interior to the fanciest wheels but without an engine it can't go very far, you are the engine that's carried the car for many years and I truly salute you man. Welcome to the 50 club!! Your best years are still a head of you. Live, love, enjoy, have no regrets!!! Love you man!!"
Fans had mixed reactions to the musician's post. Though some stood up for him, others accused him of being petty. 
"I feel like this was Petti LaBelle type stuff, though Johnny. Why throw gasoline on an all ready active fire? I thought you were the guy that always stayed out the way of B.S. I'm a lil disappointed. @therealralphtresvant why can't you just do it for us, man. Please. I have waiting my whole preteen and adult life to see & meet you guys. This comment is probably gonna just fall on deaf ears and blind eyes. Pride is a dream killer…. thanks guys."
"Johnny and Ralph….you guys..(as well as RBRM)are losing fans man over this mess..not to mention money.Hey, y'all grown…do you..solo albums,movies,radio,solo concerts whatever,but at the end of the day,we all know the New Edition is the true moneymaker and mothership.But if y'all wanna fight,ego trip lose fans and money going into your 50 and 60s…Do you.#ashame #legacy"
On May 23, Johnny celebrated his 52nd birthday and he thanked his fans on Instagram to celebrate.  Ironically, despite their history, none of the RBRM members liked Johnny's post nor sent a shout out greeting for him. Furthering suspicion, Ricky, Ronnie and Michael greeted Ralph on his birthday just a few days earlier, fueling even more questions as to why they snubbed Johnny's special day.