Jaden Smith looks smitten while making public appearance with his girlfriend in black midi dress
Jaden Smith and Odessa Adlon started dating almost as soon as the actor broke up with model Sarah Snyder at the end of last year. They have been spotted out severally including the latest at an event promoting wellness.
Jaden Smith, 19, and Odessa Adlon, 18, looked all loved-up at the 28th Annual Environmental Media Awards at The Montage, in Beverly Hills, on Tuesday as reported by the Daily Mail. The two have been dating since the actor broke up with his model girlfriend, Sarah Snyder at the end of last year. They have been open about their relationship from the beginning and have been spotted out and about on more than one occasions.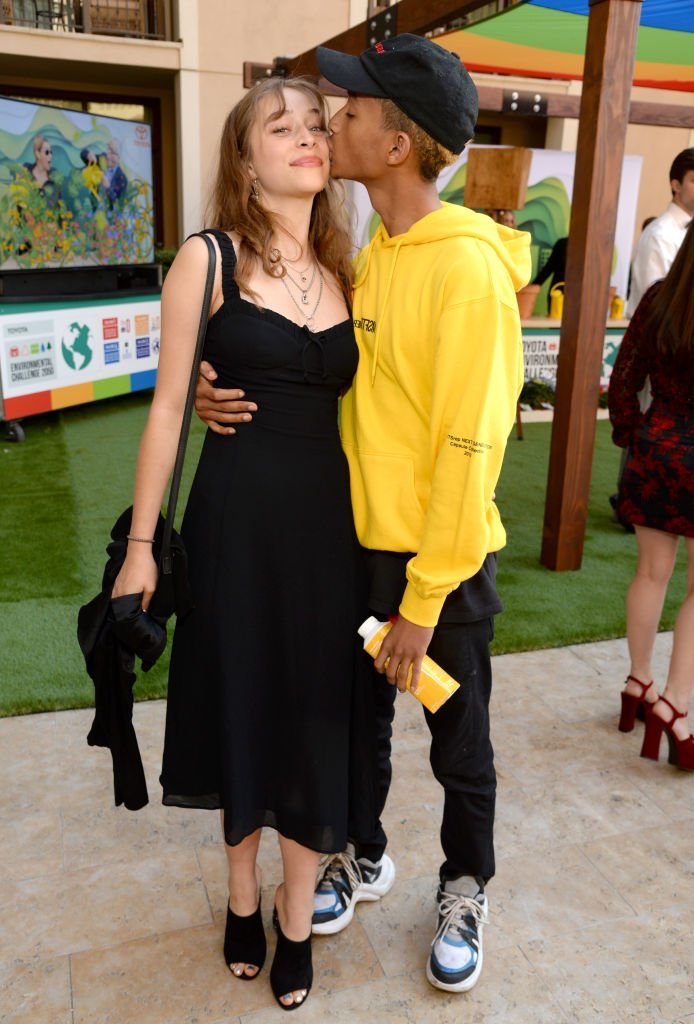 For the event, Smith kept things casual with a yellow hoodie that he teamed with a pair of skinny jeans and $1,090 Louis Vuitton trainers. He completed his look with a baseball cap that hid his dyed blond locks from view.
Odessa, on the other hand, put on a glamorous display in her form-fitting black midi-dress which featured a daring thigh-high slit. She paired the outfit with a matching velvet jacket offset with an array of silver necklaces. The actress finished it off with a pair of comfortable open-toe heeled sandals.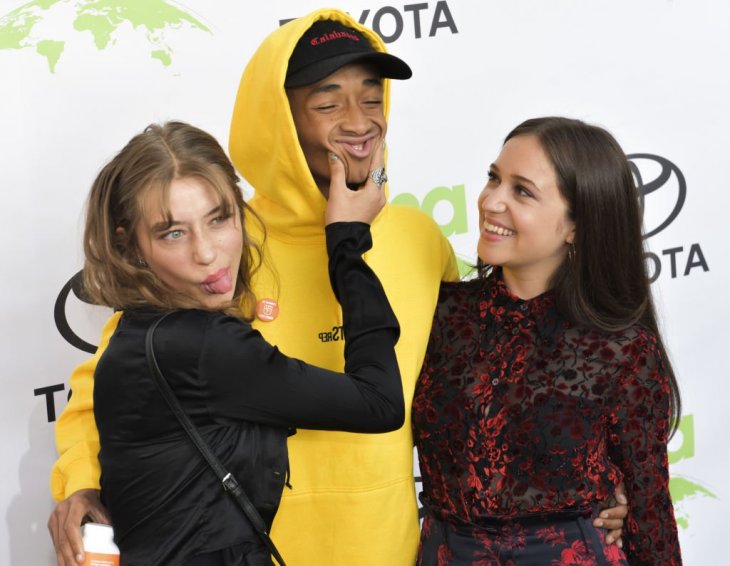 The two had fun posing for the cameras with Odessa pulling her boyfriend's face from time to time. They then joined Lance Bass, Frances Fisher, and Rocky Adlon for a group photo.
The Environmental Media Association uses A-list stars to tell people across the globe that they should be living sustainable lifestyles to save the planet. They have been working with Smith and several others to get this message to as many people – of all ages – as possible.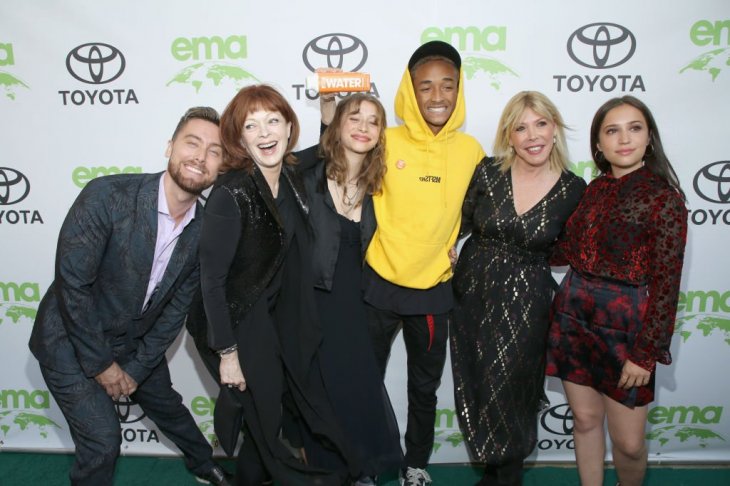 These two seem to be mad about each other, aren't they?