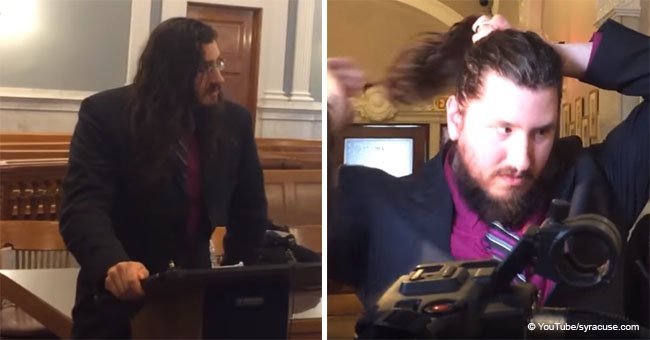 Parents evicted 30-year-old son from their house
When Michael Rotondo's parents told him to move out from their home, the 30-year-old man took it to court.
The person in charge of Rotondo's case was State Supreme Court Justice Donald Greenwood, who did his best to convince the man to move out of his parents' house, located in Syracuse, New York.
According to syracuse.com, Rotondo was in court because he found on the Internet a similar case in which the person who was being 'kicked out' was granted a six-month lapse, so they could find a new place to live.
After praising him for his legal research, Greenwood showed a copy of the appellate court decision that rejected and canceled the case that Rotondo cited.
Even though his parents had given him multiple orders to leave their house, Rotondo wouldn't do so without a legal battle. The man pointed out that his parents were not supporting him as they refuse to give him their food or 'doing his laundry.'
Trying to solve things in the easiest and fastest way, Greenwood even mentioned Airbnb, adding that it was a quick and simple way to find a place to stay on short notice
When the 30-minute-long conversation between Rotondo and Greenwood ended, it was decided that he had to move out and his six-month request was denied. Nevertheless, it was not specified the deadline stated by the court.
Greenwood also ordered adult protective services to investigate, expressing concern about what was going on. When the hearing ended, Rotondo called out to the news outlets to meet him outside the courtroom for an interview.
He was asked if the legal battle had affected the relationship he and their parents have, to what he replied that there had been no incidents. However, Rotondo admitted that he didn't talk to them.
Finally, Rotondo said that he believed he was entitled to another 30 days and that his plan was to file an appeal and delay the eviction again.
Please fill in your e-mail so we can share with you our top stories!