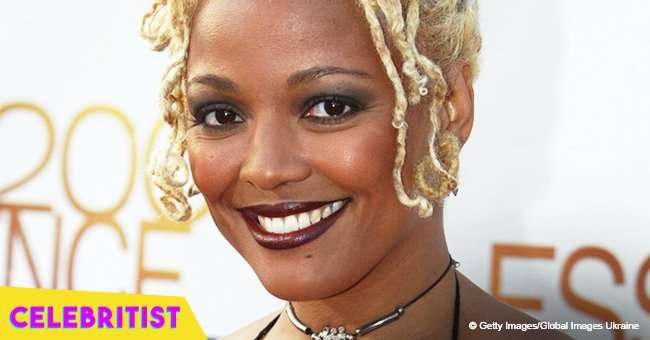 Remember Regine from 'Living Single'? Her mother paved the way for Steve Harvey early in his career
Kim Fields, better known for her roles as Tootie on "The Facts of Life" and Regine Hunter "Living Single" inherited her talent and beauty from her mom, actress, and director Chip Fields. The matriarch of the Fields family has impacted many lives, and among them, you may be surprised to know how much she helped comedian Steve Harvey.
Celebritist learned from an emotional clip from Steve Harvey's show, that the actor and comedian that has taken over American with his sense of humor and talent for hosting, is very grateful to Chip Fields.
Kim Fields was visiting Harvey on his show to talk about how was for her growing up in the industry since she was only ten years old when she debuted on screen, and she revealed that it was her mom who made sure to keep her on the right path.
Many child actors end up going down the wrong path after they reach their teenage years because the pressure of fame and the constant competition can really mess up with their minds. But Kim had her incredible mother, who's also part of the entertainment industry, to guide her along the way.
While talking with Steve, the host took the time to ask Kim how was her mom doing, and she surprised him by pointing out to the public and prompting him to ask her himself since she was seating in the public.
A very emotional Steve Harvey stood up and walked to Chip, who was waiting with tears in her eyes as well and embraced the man as if he was one of her kids. The moment was cut short after Chip said: "Go back to your stage."
Harvey then proceeded to explain the moment, revealing that if it wasn't for Chip he wouldn't be where he is today, saying:
"Let me tell you something, I'm telling you right now. They was gonna put me off the TV. I didn't know what I was doing. This woman sat with me for 12 hours and turned me into an actor overnight. I went back the next day and they decided to keep the show. I was done. That girl right there, she saved me."
We couldn't have imagined that Steve Harvey owes a lot of his career to Chip Fields, but we're glad to know she was there to guide him on a difficult time of his life just as she's been doing with her daughters.
You can watch the emotional moment below:
What do you think of Steve's revelation about Chip Fields?
Please fill in your e-mail so we can share with you our top stories!