Tamera Mowry flaunts curves in bright yellow suit in recent pic
The television star glowed as she showcased her slim waist and cleavage in a stunning yellow suit. 
Tamera Mowry was a ray of sunshine in a yellow ensemble while promoting her Facebook Watch show 'Help Us Get Married' on her Instagram.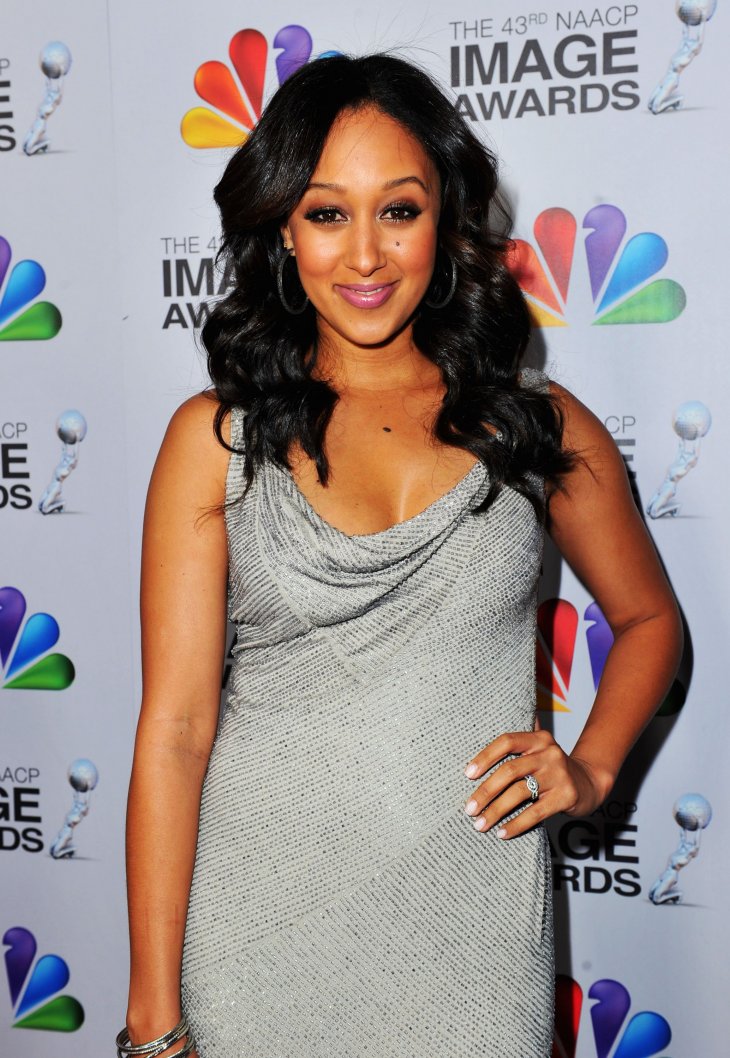 The television star who recently celebrated her 7th year anniversary with her husband Adam Housely showcased her exceptional curves as her yellow suit fit snugly at the waist and exposed a glimpse of her cleavage peeking out of her low neckline. 
Tamera kept her fingers crossed in the photo she posted revealing her tattoo under her right wrist which reads "Jumelles", a French word for "twins." As we all know, the 39-year-old was born with an identical sister, Tia, who also shares the limelight with her. 
Fans complimented the star for the great choice of color that suited her perfectly. One in particular wrote, 
"You look absolutely amazing. Yellow is your color."
Others also described her as a ray of sunshine and commended her for her bold sense of fashion.
"Love your style Tamara you're not afraid of mixing up the colors."
The 'Sister, Sister' star recently celebrated seven years of bliss with her husband and to commemorate the milestone, the couple each posted their thoughts that day along with a photo from their wedding in Napa Valley.  
In his post, Adam revealed how marrying Tamera was the best decision of his life and prayed for more anniversaries together.  His complete message read, 
"Amazing how time truly flies. Seven years ago I made the best decision of my life. Through ups and downs, thick and thins...there is nobody I'd rather have at my side. This day in Yountville in 2011 was amazing. Surrounded by love. By people from all walks of life. We still feel that support today. You are who you surround yourself with...and we couldn't be luckier. I pray for many more anniversaries together. Aden, Ariah and Tamera are my heart and I look forward to so many more celebrations and moments."
Meanwhile, Tamera expressed her disbelief at celebrating 7 years with the man she considered her best friend and lover and endearingly calls "bubba." 
"Whoa. Can't believe it's been 7 years! I didn't think it would be possible to love you any more than I did on this day. But I do!!! I pray we continually grow and inspire each other. You. Are. My. Best. Friend. And lover Thanks for loving all of me. Flaws and all! Here's to all that you do for me and our little family. I wouldn't change a thing. Happy 7th Anniversary bubba."
The Christian couple were married on 15 May 2011 and now share two children – son Aden, 5, and Ariah, 2.