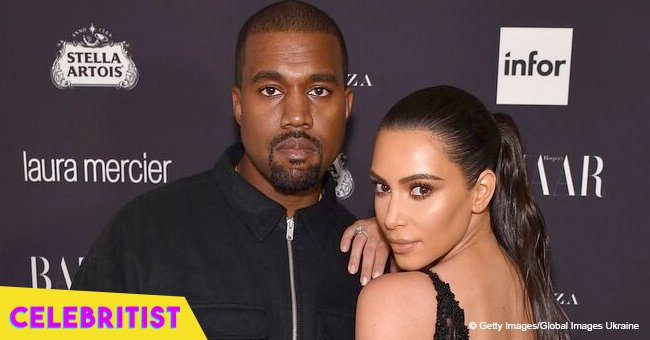 Kim Kardashian fires back, defending her husband amid feud involving Drake
The reality television star recently proved she's fiercely protective when it comes to her family. Kim unleashed a series of scathing tweets aimed at hip hop artist Rhymefest, who, together with Kanye West, co-founded the charity organization "Donda's House", which is named after Kanye's late mother, Dr. Donda West.
Celebritist learned from "Twitter" that the reason behind 37-year-old Kim's furious tweets were due to Rhymefest calling out Kanye on his Twitter account. He reached out to Drake for help and publicly announced that Kanye had abandoned the charity. Rhymefest's tweet for "help" follows previous tensions that built up between Drake, rapper Pusha T, and West.
Via "News Day":
The statement came in response to a series of incidents rooted in Drake's 2016 song "Two Birds, One Stone," which appeared to belittle Pusha T's reputation as a former drug dealer, without naming him directly. On Thursday night, Pusha T, 41, released "Infrared" from the West-produced album "Daytona," in which he accuses Drake of having used a ghostwriter named Quentin Miller. Drake, 31, responded within hours with "Duppy Freestyle," which taunts West.
According to Donda's House's Twitter page, they "support a pipeline to the Creative Industries through arts education & youth development".
Kim didn't react kindly to Rhymefest, who co-wrote Kanye's Grammy Award-winning song "Jesus Walks", calling out her husband on Twitter. She went on a rant, clearly defending her husband with all she's got. She first accused Rhymefest of not being able to sustain the foundation by himself.
Kim then questioned why Rhymfest didn't discuss his gripes with her in person and why he would take to social media to publicly shame Kanye.
She also questioned why he kept quiet when receiving money from Kanye.
Kim took the time to apologize for misspelling leveraging and followed this up by issuing a stern warning to Rhymefest.
"You better believe I will make it my mission to take Donda's House from you and let my children run it the way it should be run! @RHYMEFEST."
As if this wasn't enough, the reality television star tweeted two more scathing updates.
She later tweeted that she would always "ride for her man". Kim's ferocious tweets didn't go unnoticed by Rhymefest. In a statement released by "Donda's House" Twitter page, it seemed her words really hit home.
"Please read the attached final statement regarding the future of @DondasHouse, effective immediately: @kanyewest & @KimKardashian."
The charity has, due to "events that occurred over the last 48 hours", decided to change the name of the foundation. See the statement below.
What do you think of the fact that Kim came to her husband's defense?
Please fill in your e-mail so we can share with you our top stories!