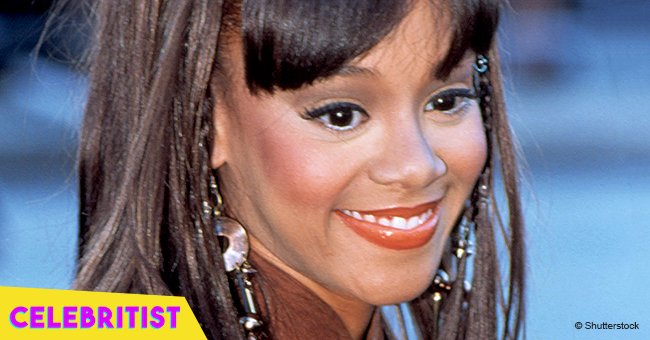 Here are things discovered about Lisa 'Left Eye' Lopes after her death by car accident back in 2002
Lisa "Left Eye" Lopes left an irreplaceable hole in the life of her family, fans and the group that made her famous, TLC after she tragically died in a car wreck back in 2002. She was in Honduras filming a documental of her life when she passed, and the clips revealed some things about her we didn't know.
Celebritist learned from the documentary "The Last Days of Left Eye," a few things about the singer and songwriter that we'd like to share with you.
Lopes was known for her troubled upbringing. She was always open about the fact that she grew up in a very strict household with an abusive and alcoholic father that even encouraged his kids to drink from an early age.
In the documentary, that was arranged with the clips filmed through her stance in Honduras a month before her death, Lisa talked about how her father, who was a former army staff sergeant, would treat his family as if he was still in the military, making Lisa and her sister wake up at 3 am and line up like soldiers.
"Whenever I did badly in school, I got the heavy-duty punishment: no TV, no radio, no front porch, no backyard, no boyfriends — no nothing. You sit in your room and think."
This abusive behavior later translated into Lisa's relationship with her longtime boyfriend, Andre Rison, who used to beat her and abuse her emotionally. In a rage attack after one night when Andre hit her, Lisa set fire to his shoes on the bathtub of the house they shared, but the fire spread quickly, burning down almost half of the residence.
She was sentenced to five years probation and alcohol rehab, and in the documentary she said:
"I was gonna barbecue me some tennis shoes. I didn't realize what I was doing. I didn't mean for the house to burn down."
After her sentence, Lopes was in need of some attention from her estranged boyfriend as she was locked up in the rehab center, so she cut herself, as she revealed that:
"I carved 'love' in my arm with a lady bic [razor]… I carved 'I love Dre.' I was in need of some attention. I was a little hurt, a little angry. I was serving time in the diversion center, and… he wasn't really coming to visit…. I was frustrated."
However, it wasn't those words that were left carved into her arm forever. Lisa revealed in the documentary that she later carved "Hate" into her arm when Andre accused her and one friend of flirting.
Lopes was a spiritual person. She confessed on camera her belief of a spirit or ghost haunting her while in Honduras. Her suspicions only grew when, weeks after her own death, she was riding as the passenger on a Van when her assistant accidentally hit and killed a 10-years-old Honduran boy called Bayron Isaul Fuentes Lopez.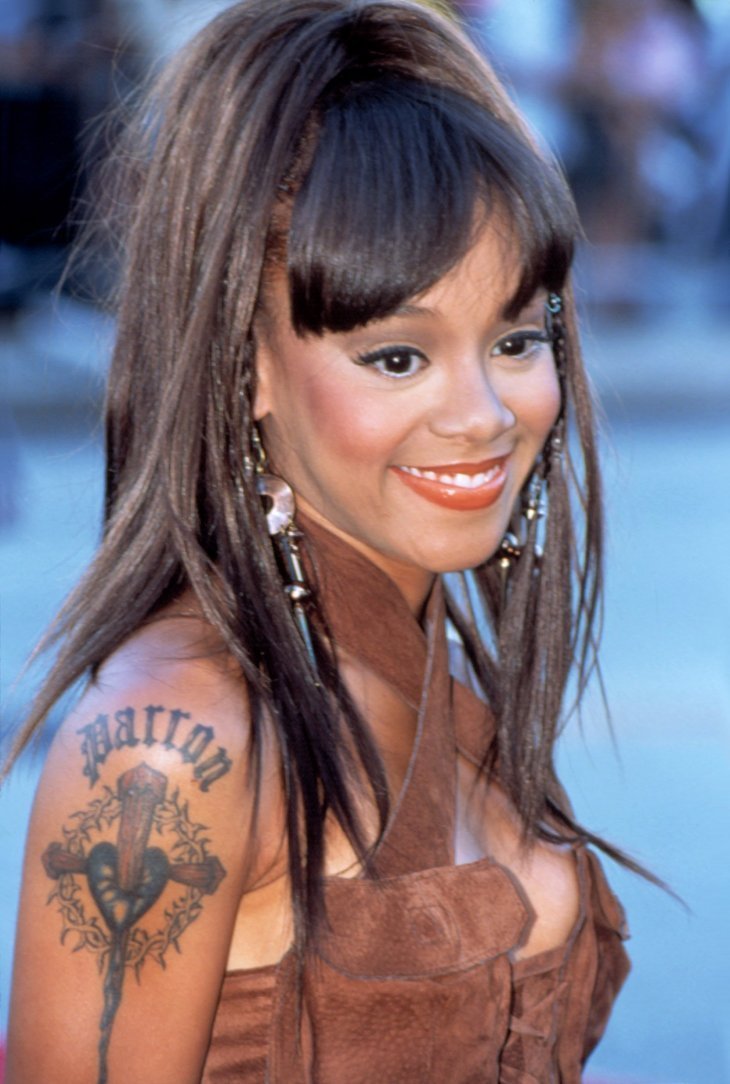 Credit: Shutterstock
The singer believed that the spirit had killed the boy by mistake, pointing out that they had the same last names. And even though there were no charges presented to the singer of her assistant, she took care of the expenses of the boy medical and funeral expenses, and she gave the family some additional funds.
Lisa was the only fatal victim on a car wreck that took place on April 25, 2002. There were at least four other people in the car, and she had her seatbelt on.
Engraved upon her casket are the lyrics to one of her verses from TLC's hit song "Waterfalls," stating:
"Dreams are hopeless aspirations in hopes of coming true/believe in yourself/the rest is up to me and you."
The other members of TLC, Tionne "T-Boz" Watkins and Rozonda "Chilli" Thomas refuse to replace Lisa in the group, and to this day, they're still keeping her legacy alive within the group, something that fans are grateful for.
Did you know this about Lisa "Left Eye" Lopes?
Please fill in your e-mail so we can share with you our top stories!