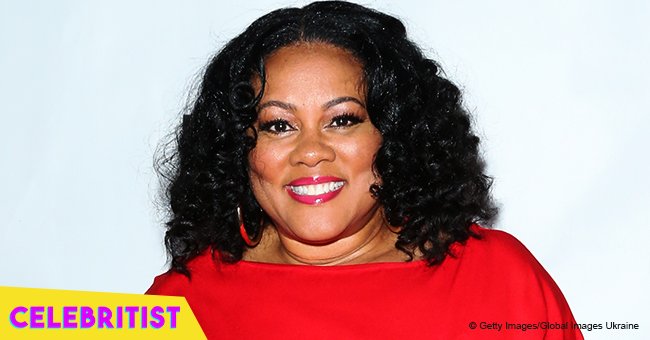 Lela Rochon from 'Waiting to Exhale' shares photo of her son who has become a 'big guy'
Lela Rochon, better known for her role as Robin Stokes in the '90s romantic film "Waiting For Exhale," is a mother of two beautiful kids and she's proud of them. Th actress recently shared a heartfelt message to his youngest son on his birthday.
Celebritist was lurking around Lela Rochon's Instagram account to see what the actress has been up these days and we stumbled upon an adorable photo she shared with her son, Brando Fuqua.
The boy just celebrated his 15th birthday, and Lela was clearly nostalgic about her baby boy becoming a young man as she posted a throwback photo from his childhood where he's wearing a Superman costume side to side with an actual photo of the now grown boy.
Rochon melted hearts as she wrote in her caption:
"How fast they grow!! A big Happy Birthday to my son Brando. You have brought our family so much joy and make us more and more proud every day with your hard work and determination. Congratulations big guy, Mommy loves you. But I know you already know that!!"
Brando is the second child of Lela and her husband of 19 years, director Antoine Fuqua, and they also share daughter Asia, who was born after Lela went through one of the most terrible situations a woman can face.
On her first pregnancy, before Asia, Lela suffered the loss of her baby after what she believes were fibroids on her ovaries. She opened about the terrible experience to Mocha Manual a few years ago saying:
"Five months into my first pregnancy, my water broke while at work. It was 4:00 p.m. I had to deliver a little boy, but he was too young to survive. It never occurred to me that something so terrible would happen to me. I was healthy physically. I was athletic. But I was working too much and I was stressed. A week before I lost the baby, I was at the Golden Globes smiling and grinning on the red carpet. I didn't realize how stressed I was."
For her next pregnancy, Lela had to stay on bed rest, but she did the sacrifice gladly, and thanks to that she's now the mother of two grown-ups, healthy children.
We're glad to know that despite her early struggles, Lela was able to conceive and give birth to two beautiful kids, and she is now watching them grow into smart and talented teenagers.
Do you think Brando looks like his mother?
Please fill in your e-mail so we can share with you our top stories!