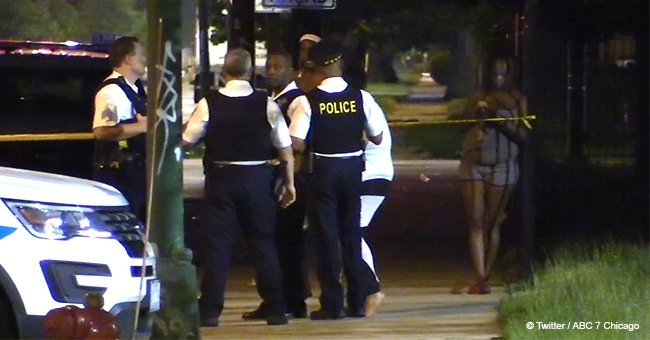 Eight killed and 25 injured in Chicago shootings during Memorial Day weekend
The recent Chicago shootings during Memorial Day weekend resulted in eight deaths and 30 casualties. Authorities have taken extra measures to prevent another fatality.
A 30-year-old man has been the latest victim of the shootings after he was shot in the head while he was at Albany Avenue around 9 p.m. on May 28th.
The wounded victims include an 18-year-old. He was shot in Park Manor and was immediately taken to the University of Chicago Medical Center. ABC7 revealed that he is now in good state and recuperating.
Another victim, a 15-year-old boy, was shot in his hips and back at around 11 p.m. on the night of May 27th.
He was walking towards a car at 1800-block of West Cullerton Street when a dark minivan stopped near him. A man from the inside shouted a gang-related slogan, according to reports, before he fired his gun. Up until now, the shooter of the boy is yet to be found
The authorities have been working hard to fight gun violence. For the holiday weekend, they tasked 1,300 extra officers to patrol the streets. They also asked for help from state and federal partners.
Unfortunately, with the current statistics, the authorities' efforts prove to be insufficient.
On May 28, the Chicago Police Department announced that a Summer Mobile Unit consisting of 100 officers will also be involved to scan the streets. They will be able to respond immediately to any disruption, as claimed by the police.
The said unit was deployed on the same day of the announcement and will continue with their duties until Labor Day.
To also help in stopping this summer's series of violence, the Safe Summer Cycling Tour in Grand Crossing will also be taking action. It is held by community group Antonio's Response and lead by CPD's Third District.
Talking to ABC7, Alderman Roderick Sawyer of the Sixth Ward, said, "We have to change the dynamic, change the paradigm and say that it's okay to come outside. It's more good people than there are bad people."
Please fill in your e-mail so we can share with you our top stories!