'Where's Charley?' actress Allyn Ann McLerie dies at 91
Allyn Ann McLerie is an actress and a dancer who passed away recently. She was known for starring in a slew of movies and television shows.
The star passed away on May 21, 2018, according to her daughter's post on Facebook. The actress was 91-year-old at her time of death
Allyn Ann McLerie was born on December 1, 1926, in Grand'Mere, Quebec, Canada. However, she grew up in the US in Brooklyn.
McLerie and her mother moved to the Bay Ridge neighborhood of Brooklyn to live with her maternal grandparents. This was after her father, a Royal Canadian Air Force pilot, died three months before she was born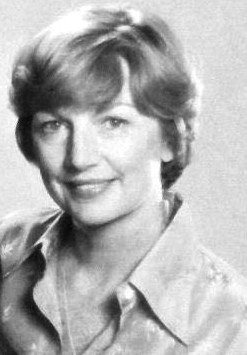 The future star took piano and dance lessons and attended Fort Hamilton High School. At the age of 16, she danced on Broadway in One Touch of Venus.
Her passing was announced by her daughter, Iya Falcone Brown. Her mother died in North Bend, Washington.
The star acted as Amy Spettigue in a musical called Where's Charley? This occurred during its original Broadway run in 1948 to 1950 and 1951.
In 1952, she reprised the role for a Warner Brothers adaptation. They Shoot Horses, Don't They? in 1969, saw McLerie appear as an early dance partner.
The actress also appeared on Broadway in the 1940s in On the Town. She later toured Europe with the American Ballet Theatre in Rodeo.
'Today my beautiful sweet Mom, Allyn Ann McLerie Gaynes, joined my Dad to continue their journey exploring the universe. She, as he, will be missed and always loved…'
Iya Falcone Brown, Facebook, May 21, 2018
Her other Broadway performances included serving as an understudy to Gwen Verdon in 1959's Redhead and in 1960 she played Anita in the revival of West Side Story. McLerie studied with Lee Strasberg at the Actors Studio.
She was also a contract player at Warner Bros. where she starred opposite Doris Day in Calamity Jane in 1953. In the same year, she appeared in The Desert Song.
The following year she acted in Phantom of the Rue Morgue and in 1955 she starred in Battle Cry. In 1972, she appeared alongside Robert Redford in Jeremiah Johnson.
Her other credits were The Way We Were (1973), All the President's Men (1976), The Reivers (1969), The Cowboys (1972), and Cinderella Liberty (1973). She also appeared on television on The Thorn Birds, St. Elsewhere, Barney Miller, The Love Boat, Dynasty, The Waltons, and Brooklyn Bridge.
Her other television appearances included 1987 to 1991 NBC-Lifetime series The Days and Nights of Molly Dodd and on 1976 to 1978 ABC-CBS sitcom The Tony Randall Show. McLerie also had a recurring role on the CBS comedy WKRP in Cincinnati.
Her first husband was Adolph Green, who was a legendary playwright, lyricist, and screenwriter. They divorced in 1953.
She was then married to Police Academy actor George Gaynes for 62 years until his death in February 2016 at age 98. In 1985, McLerie appeared on his comedy series Punky Brewster as his love interest.
McLerie and Gaynes moved from Santa Barbara to North Bend in 2015 to live with their daughter and her husband, Norman. Their only other child, a son called Matthew, died in 1989 in a car incident in India.
The star is survived by her granddaughter Niki and her husband, Simon, and great-granddaughters Portia and Harper. Her family has asked that people donate to American Rivers or to The Alzheimer's Association instead of sending flowers.