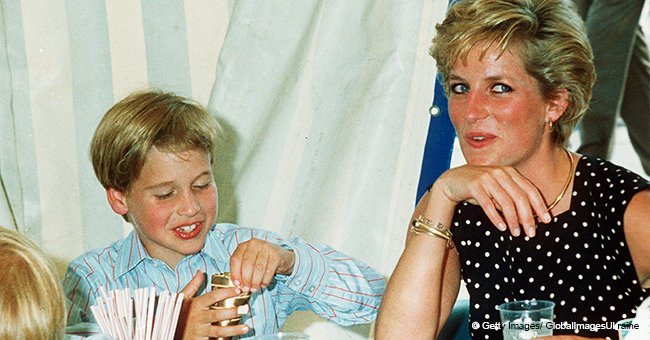 (After parents' divorce) William told Diana he'd return her Royal titles when he became King
A 14-year-old Prince William comforted his mother, Princess Diana, with a promise to return her Royal titles in the future.
The Princess' former butler, Paul Burrell, revealed the details in his book A Royal Duty.
Princess Diana and Prince Charles went through a bitter divorce, which took almost four years to finalize.
According to The New York Times, the lawyers negotiated matters related to money and access. However, one of the most painful disagreements involved Diana's title.
When the divorce was finalized in August 1996, Diana wanted to keep the styling 'Her Royal Highness' as the mother of the future heir.
Queen Elizabeth II had agreed to the condition, but her son and Diana's ex-husband, Charles was 'adamant' and wanted to deny her the privilege.
The loss of the styling would mean that she would curtsey to her own children and Charles, though she would remain a member of the British nobility. Diana lost her formal connection to the Royal family.
The couple's eldest son, Prince William, who was a student at Eton College tried to comfort his mother.
'She told me how he had sat with her one night when she was upset over the loss of HRH, put his arms around her and said, "Don't worry, Mummy. I will give it back to you one day when I am King,"' Burrell wrote in his book.
Diana was killed in a car crash just a little over a year after William's promise to her.
In the years after her death, both her children, William and Prince Harry, have opened up about the impact of their mother on their lives.
They continue to honor her legacy by following some of the traditions she has passed on to them.
On several occasions, William has expressed that he still missed his mother every day even 20 years after her death
Please fill in your e-mail so we can share with you our top stories!