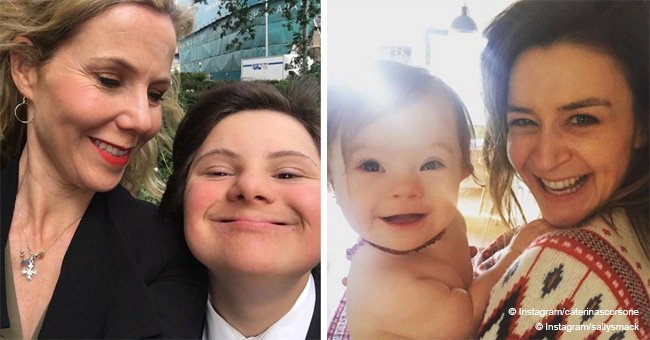 7 celebrity moms who have children with Down syndrome
These 7 celebrity mothers love to share their children with Down syndrome on social media.
They have many followers, and by posting their children's videos and images, it sends a powerful note to the world that it's also beautiful to have a child with Down syndrome, as reported by The Mighty.
Here are a few celebrity mothers who share the beauty of Down syndrome with the world:
The Irish actress, who is best known for shows such as The Tudors, has an adult son with Down syndrome named Daniel
Julie shot to fame as Cat Woman during the 60s TV show Batman. Her only son, John, has Down syndrome
In an interview with Closer Weekly, she said: "He's the cause of the great expansion of my outlook on life. He's responsible for my understanding and practice of unconditional love. John is what makes my life great."
Lisa, of the band Gungor, and her husband Michael Gungor once wrote a song called Light, which was dedicated to their daughter, Lucette, who has Down syndrome.
Joey passed away in 2016 due to cancer. The country singer and her husband Rory Feek shared a daughter named Indiana, who has Down syndrome.
Amanda has a son, Micah, with Down syndrome. The model is a strong advocate for people with this type of condition.
Caterina's daughter, Paloma, has Down syndrome. The actress frequently shares photos of her little girl on her personal Instagram account.
'Beauty. Love. Peace. Contentment. Acceptance. Belonging. Freedom. Adventure. Blessings beyond my wildest dreams,' Caterina wrote in one of her posts.
Please fill in your e-mail so we can share with you our top stories!