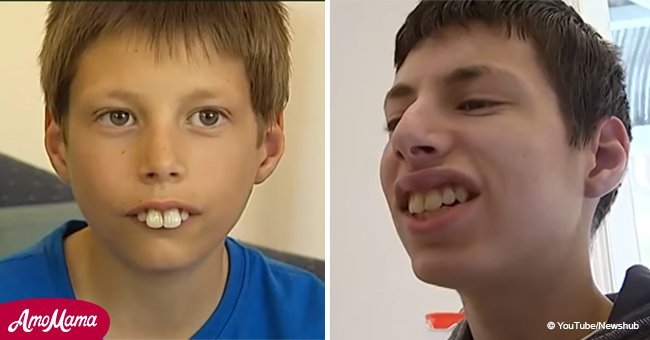 Boy bullied for buck teeth received orthodontic work through the kindness of strangers
Mother expressed her gratitude for the people pouring in donations that brought a confident smile on her boy's face.
After long years of being bullied, Evan Hill finally got his bad buckteeth fixed by an orthodontist, Ronald Sluiter, in March 2017 with the donation money coming from strangers.
According to Newshub, Hill's buckteeth were so much in a bad state that the boy could not even close his mouth. Five years ago, her mother, Barbara Erickson, went public to get her boy the required treatment, and her plea was definitely answered.
Hill made monthly visits to Sluiter for five long years before his braces finally came off and he made a miraculous transformation from a bullied boy to a young man with a confident smile.
Erickson told Newshub that she would forever be grateful to the generosity of the New Zealanders, who donated the money for making her son's treatment possible.
"I don't know where we would have been today without the generosity we had. We looked at probably mortgaging our house to pay for them but this came up and blew me away," the online source quoted her as saying.
Further explaining how happy she was about Hill's teeth, she told the source that she was excited to see her son smiling so confidently "with no braces on."
People were so generous toward Erickson's plea for help that the family even had a certain amount of leftover donation after Hill's treatment.
It was reported that this excess amount of donation was used to create a trust which was allocated to other children who required dental work but could not afford the costly treatments.
Erickson also admitted that she was glad to be able to use the extra money to help others who required help just like her son.
Please fill in your e-mail so we can share with you our top stories!