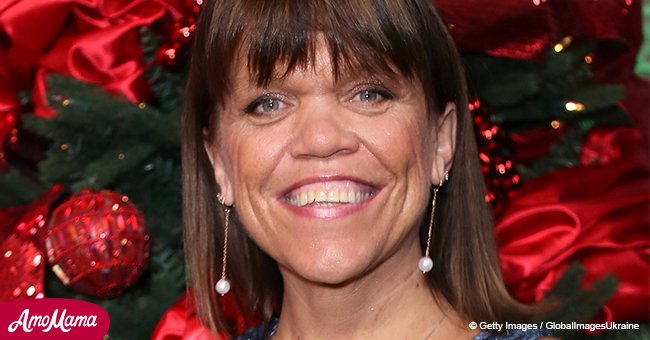 Amy Roloff opens up about her feelings towards Matt's girlfriend
For the 'Little People, Big World' star Amy Roloff, the 2017 pumpkin season has proved to be one of the hardest things in her life.
She had to work very closely with the farm manager and her ex-husband's girlfriend, Caryn Chandler, during the pumpkin season. Caryn has been a longtime manager of the farm and Amy acknowledged that she did a great job.
During an episode of the TLC reality show, that aired this Tuesday, Amy admitted on camera that working beside Caryn was not healthy for her, knowing that she and Matt are in a relationship.
Caryn, too, has tried to steer her complicated relationship with Amy since she was linked up with Matt after his divorce with Amy was finalized in 2016.
Caryn said on camera on the show that she hoped for her relationship with Amy to get better over time. She was aware that there would always be some awkwardness between them for some time.
Jeremy Roloff, Amy and Matt's son, understood why his mother felt that she was not in a healthy environment. He acknowledged that it was a bummer for the family to be in that situation.
Matt understood the awkwardness between his current girlfriend and his ex-wife but expected a more professional approach from Amy. He said that Amy needed to deal with the situation as a co-owner of the business.
He added that Caryn was instrumental in running the pumpkin season and has an experience of doing a great job of over a decade.
Matt and Caryn also opened up about their business relationship transforming into a romantic one. Caryn shared that when she moved to Oregano, she got hired when she was looking for a part-time job.
She met Matt but did not get a chance to know him well for a very long time. Matt added that he and Amy grew apart and did not expect to be divorced at this stage. He soon found out that the person he really cared for was Caryn.
Please fill in your e-mail so we can share with you our top stories!