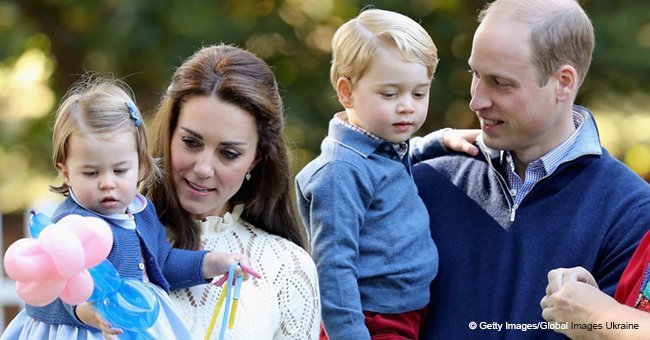 Inside country home of Kate Middleton and Prince William
Anmer Hall, Prince William and Kate Middleton's country home, is a safe and secluded place perfect for their three young children.
With Prince George and Princess Charlotte taking a break from school, it is believed that the family of five are temporarily residing in their country home located in Norfolk.
Anmer Hall is a ten-bedroom Georgian property on the Queen's Sandringham Estate.
The vast home was also Prince George and Princess Charlotte's first home. At present, they have maintained a permanent residence at Kensington Palace in London. Although, the family tries to visit their country home as much as they can every now and then.
Anmer Hall has a swimming pool and a private tennis court. It was given to the royal couple by the Queen as a country property
In 2015, when Princess Charlotte was born, the Duke and Duchess of Cambridge made the decision to stay at the country home full-time to allow Prince William to focus on his family and his flying career with East Anglian Air Ambulance.
Prince William and Middleton were forced to give up their private lifestyle at Anmer Hall when the Queen passed down many of her roles and responsibilities to the younger members of the family.
Prince William had to give up his flying career and finally move his family in London.
The royal couple had invested a lot in Anmer Hall, as revealed by King's Lynn and West Norfolk Borough Council official website.
It stated that Prince William and Middleton applied for permission to demolish the old tennis court in the property and replaced it with a new one that had artificial grass surface positioned farther away from the house itself.
More refurbishments were made to improve the privacy offered by the country home while still making sure that the improvements reflect Prince William and Middleton's taste and style.
Art historian Sir Roy Strong told the Daily Telegraph that Anmer Hall is a "comfortable, unpretentious Georgian" property.
Please fill in your e-mail so we can share with you our top stories!