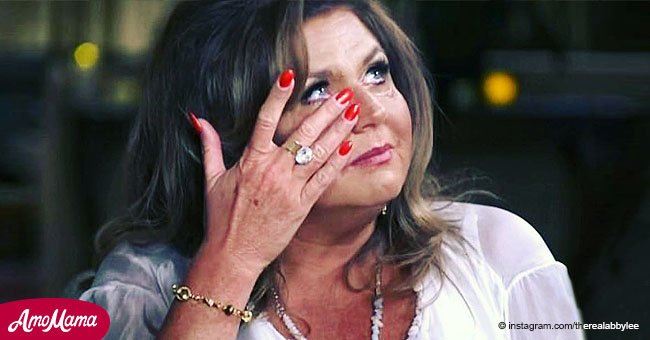 'Dance Moms' star opens up about her cancer
Professional dancer Abby Lee Miller shared some grueling details of her intensive cancer treatment on social media.
The choreographer expressed her happiness on social media about the completion of a critical surgery to treat her condition of non-Hodgkin lymphoma, which is a form of cancer.
Miller shared a picture of herself posing with a bright smile, pointing to the dial of the silver watch on her left wrist.
She captioned the image with the phrase 'Time's up,' indicating that the rough patch in her personal and professional life, including her prison sentence, was over.
Miller revealed that she had undergone a 10-hour-long surgery as part of the cancer treatment. Her spine was operated and a mass was extracted from her spinal cord.
The mass would have endangered the proper functioning of her spine, and now that it has been removed, Miller has to muster up the courage to endure the aftermath of the treatment.
The doctors of Cedars Sinai Hospital in Los Angeles had shared that Miller had contracted spinal infection which could have turned fatal without immediate care.
Since the critical spinal surgery that lasted 10 hours, Miller has been on the path to recovery. She often shared updates on social media, including photos with her special visitors at the hospital.
Her illness, as well as her 1-year sentence on charges of bankruptcy fraud, abruptly ended her appearance on the dance reality contest, Dance Moms.
While it remains unconfirmed whether Miller will be making a comeback in the series, People recently shared that she has two more chemotherapy treatments to go through.
An anonymous source revealed that she will be taken to a rehabilitation center once her treatment at the hospital is complete. The immediate focus continues to be the revival of the television star's health.
Please fill in your e-mail so we can share with you our top stories!