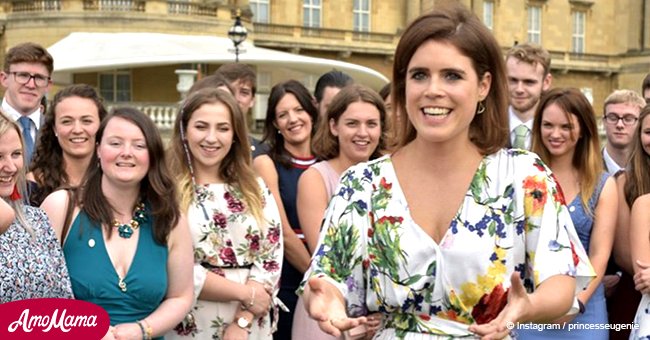 Princess Eugenie is the only member of the Royal family who has an Instagram account
Even though she is royal by blood, she has a social media account of her own, and isn't breaking any rules by doing so.
Princes Eugenie may be a granddaughter of Queen Elizabeth, but she is the only member of the royal family to have a private Instagram account.
It is well known that the royal family members do not have private social media accounts. The most recent example of this is Meghan, Duchess of Sussex.
The former Suits actress was very active on social media, particularly Instagram, before her engagement to Prince Harry. Shortly after they announced that they would be getting married, her Instagram account was deleted.
Since she and Harry tied the knot, the official Kensington Palace Instagram has changed it's description to include the Duchess of Sussex with her husband, brother-in-law Prince William, and sister-in-law Catherine, Duchess of Cambridge.
This is the only way that the royals are on social media: via official accounts that are run in their stead.
There is also a Twitter account, @RoyalFamily, that shares the family's official announcements and photos of their engagements.
But in March of 2018, Princess Eugenie signed up to Instagram, on which she has shared a number of private, as well as official, photos. Since March, she has gathered up 142,000 followers.
The reason that Eugenie is allowed to have an Instagram account where her extended family does not is because she and her older sister, Princess Beatrice, are not working royals.
The daughters of Prince Andrew and Sarah, Duchess of York, both have full time jobs, but neither one fulfills any royal duties in an official capacity.
Eugenie started off her Instagram account with a video of herself speaking on International Women's Day.
"I can think of no better day than today, International Women's Day, to launch my personal Instagram. I hope to use this platform to share the causes, passions and people close to my heart," she captioned the post.
On the account, she has also shared a number of childhood photos of herself and Princess Beatrice, and even a shot of her beloved dogs.
Please fill in your e-mail so we can share with you our top stories!