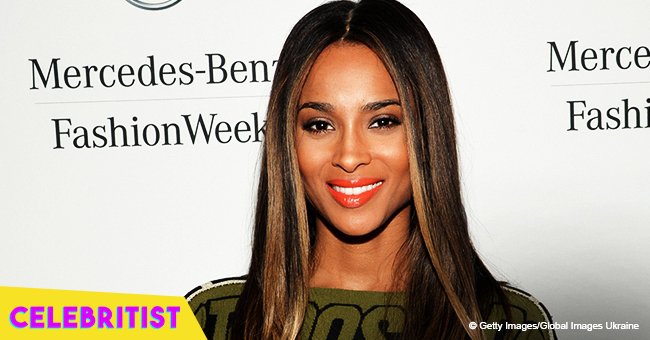 Ciara's son Future, 4, shows off his singing skills in new video with mom
Ciara's clip not only shows off the little boy's singing talent, but highlights the special bond this mother and son share. Future Jr. is adorable while copycatting his mom and ends off with an impressive solo.
Celebritist learned from "Instagram" that 32-year-old Ciara captioned the clip by stating that these are the moments she lives for.
"Ok Guys.. I had to share this. I just live for moments like this! Hope you had a great holiday! #Music."
Fans loved seeing the mother and son's duet.
"This is the cutest video ever."
Future Jr. was born out of Ciara's previous relationship with rapper Future. She married Seatlle Seahawks football star Russell Wilson in 2016 and welcomed their daughter, Sienna Princess, in 2017. Even though Russell is Future Jr.'s stepfather, the bond between the family members are as clear as daylight.
Russell takes his duty as dad very seriously, and that includes being a father figure to Future Jr. too. While speaking to the "Seattle Post-Intelligencer", the 29-year-old footballer states that he is driven by the love he has for his family.
"More than anything, when you have your own family and it continues to grow, it's a special thing. I don't just play for my family that I've had before, but also my new family. Just playing for the little ones, playing for Ciara too and playing for my teammates and trying to do everything that I can to be the best that I possibly can be. I'm truly grateful every day to get to come home and it puts a smile on my face every time."
Their close family bond can also be seen from the family photos Ciara shares to her Instagram account. Her most recent pic features the whole family in playful poses, with Future Jr. and Russell taking the foreground.
"Happy Saturday Everyone. #Family."
Future Jr. recently turned 4 and Ciara shared a pic in celebration of his birthday. The little boy is decked out in sunglasses while giving a thumbs up, clearly happy and content by his mother's side.
Please fill in your e-mail so we can share with you our top stories!