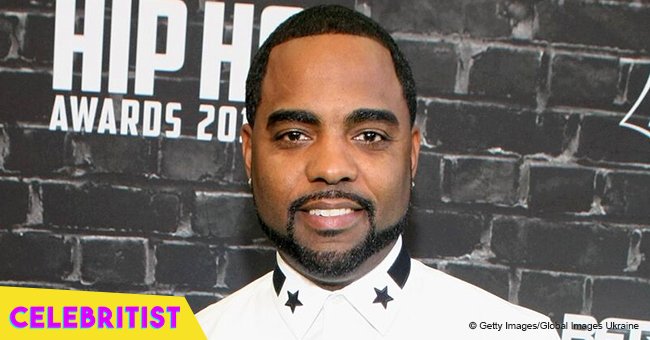 Todd Tucker's daughter, 21, shares photo with her rarely seen mom
It was her mother's birthday and 21-year old Kaela Tucker, daughter to Todd Tucker, took to social media to wish her a happy birthday. Even though her parents are divorced, Kaela is still close to the both of them and to Kandi Burruss who is her current stepmother.
Kandi Burruss' stepdaughter, Kaela Tucker, recently posted a photo of her and her mom on Instagram to remind her how she feels. In a heartfelt tribute, the 21-year-old said: "You deserve the world and more one day I'll give you that. Happy Birthday Mommy" as she wished her mom a happy birthday. Kaela is all smiles as her mother blows her a kiss on the photo.
After Todd and his ex-wife divorced, he got married to Kandi Burruss of Real Housewives of Atlanta in 2014. She automatically became Kaela's stepmother, which comes with its own perks.
As a singer and songwriter Kandi has worked with artists such as Beyoncé, and so will naturally hang out with them once in a while. So, when super mama took her two daughters; Kaela and Riley Burruss to the Wearable Art Gala at Alexandria Ballrooms in Southern California whose guests included Beyoncé, Jay-Z, Blue Ivy, and was hosted by Tina Lawson, and her husband, Richard Lawson, the girls got to meet Bey.
That certainly earned Kandi some serious mommy creds, especially since the girls got to take a photo with Beyoncé for the Gram. When posting the photo, Kaela captioned;
"Just want to say Thank you to Kandi for taking me to the Wearable Art Gala. I appreciate you because this definitely was a learning experience for me and you didn't have to take me. Oh yeah, we met Beyoncé and Solange. I've never been so inspired and motivated. I was able to meet and be around people that make me want to go harder for myself and family. Beyoncé and Gloria Carter you are amazing women."
Kandi Burruss is such a cool mom able to surround her kids with inspiration.
Please fill in your e-mail so we can share with you our top stories!