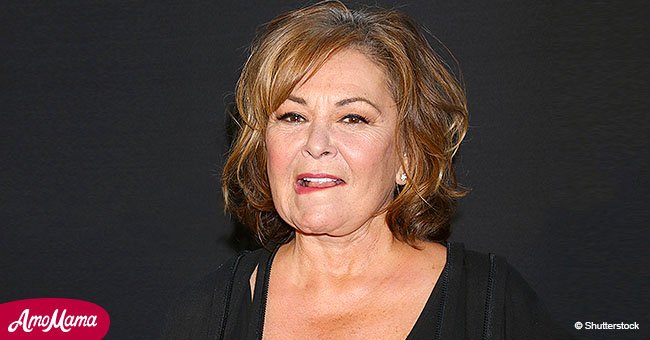 Roseanne Barr responds to co-stars' disdainful tweets: 'You throw me under the bus'
Soon after she posted the offensive tweet that prompted the cancellation of her sitcom, she apologized and seemed genuinely repented, but her replies to her co-stars reproof of her racist comment suggest something different.
Co-stars Sara Gilbert and Michael Fishman also took to twitter to quickly separate themselves from the awful statement of Roseanne Barr against Valerie Jarrett, a former Obama advisor, and this was none of the liking of Barr.
'Muslim brotherhood & planet of the apes had a baby=vj' wrote the 64-year-old in a tweet that was later deleted, and it brought to an end the hit revival of Roseanne, which had been recently green lighted for a follow up season.
As E! Online reported, Barr has called out her co-stars that criticized her in the open for her questionable remark, as if she expected them to stand by her and her shameful actions.
'Roseanne's recent comments about Valerie Jarrett, and so much more, are abhorrent and do not reflect the beliefs of our cast and crew or anyone associated with our show. I am disappointed in her actions, to say the least,' tweeted Gilbert.
'Wow! unreal,' Barr replied to Gilbert, who played her daughter on the show and was also one of its executive producers.
Fishman, who started his career in Roseanne's original run in 1988, playing Barr's son in the sitcom, wrote a long statement lamenting the abrupt ending of the reboot but defending the need to act against such hateful expressions.
'In this moment it is important to be clear. We must stand-up against; bias, hatred, bigotry, and ignorance to make society a better place for all,' Fishman tweeted.
Barr also replied to him, tweeting: 'I created the platform for that inclusivity and you know it.ME. You throw me under the bus. nice!'
After her initial outrage, Barr seems to have given it a second thought and reached out to both Fishman and Gilbert to 'forgive them' for their condemnation of her controversial tweet.
'to michael fishman and sara gilbert: I forgive u both, love u both, just wish u could have called me personally 2 talk rather than do it in a public arena. I understand, tho. It's ok,' Barr tweeted on May 31, although she seems to have deleted it.
Please fill in your e-mail so we can share with you our top stories!