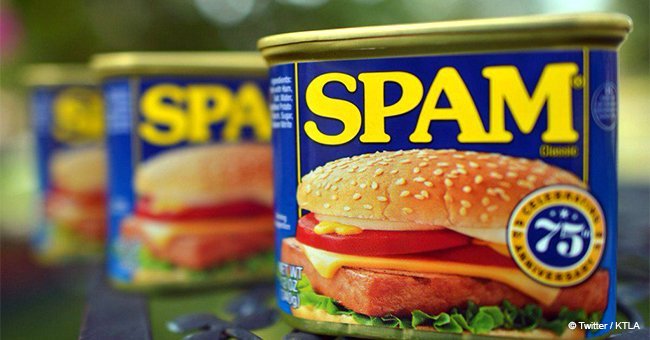 More than 228,000 pounds of popular canned food recalled after 'minor oral injuries'
The Department of Agriculture is recalling more than 228,000 pounds of Spam and another product.
Hormel Food Corporation is recalling approximately 228,614 pounds of canned pork and chicken products that may be contaminated with foreign matter, specifically, pieces of metal.
The USDA's Food Safety and Inspection Service said the canned chicken and pork in question was produced in February at the company's plant in Fremont, Nebraska. The agency revealed that some "minor oral injuries" have been reported.
The recall involved nearly 4,000 cases of Spam Classic sold throughout the United States and more than 2,600 cases of Black Label Luncheon Loaf sold in Guam.
The FSIS is encouraging the public to check whether they still have the said products in their kitchens. Those who purchased them are encouraged not to eat the food. People must throw them away or return the merchandise to the place of purchase.
The recall affects 12-oz. "SPAM Classic" containers with a best by date of February 2021, and codes F020881, F020882, F020883, F020884, F020885, F020886, F020887, F020888 and F020889; and 12-oz
The recall also includes 12-ounce metal cans of "Hormel Foods Black-Label Luncheon Loaf" with a "Best By" date of February 2021. Those products were shipped only to Guam, with production codes F02098 and F02108.
The recall is labeled as a Class I one with a high health risk, according to the USDA releases. Class I recall is a "situation where there is a reasonable probability that the use of the product will cause serious, adverse health consequences or death."
Consumers with questions about the recall can contact Consumer Response, Hormel Foods, at (800) 523-4635. Members of the media with questions about the recall can contact Hormel Foods Media Relations, at (507) 437-5345.
Please fill in your e-mail so we can share with you our top stories!