Story of the day: Man turned down a simple janitor job and became a millionaire farmer instead
This is a story of a man who was rejected for a janitorial job at a multinational computer company but he chose to respond to it with years of hard work.
The fictional account of the man's amazing response is hilarious and it also provides important lessons for many in the modern world.
The man was unemployed and in desperate need of a job because he had a family waiting back home.
He decided to apply for a janitorial position at a large computer company. He easily passed the aptitude test and was standing in front of the human resources manager.
The employee of the company told him that he would be hired at a minimum wage of %5.05 an hour. He asked for the man's email address to send him all the forms and instructions about the time and place of joining.
The man said he did not have an email address as he was too poor to own a computer.
The manager was annoyed at the poor man for not being computer-savvy. He said, "Surely you must realize that to a company like ours, not having an email address means that you virtually cease to exist."
He said that he could not be employed by a hi-tech firm without at least an email. With that, the manager bid him goodbye.
The man was surprised and discouraged by the reaction. He walked back dejected.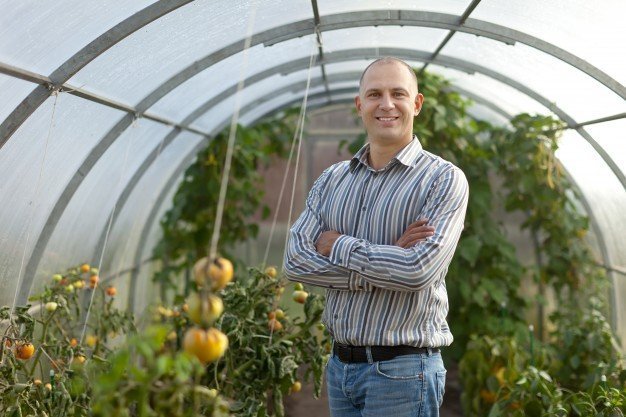 The man walked past a market wholesaler and noticed someone selling 25lb crates of red tomatoes. He checked his pocket and found a $10 bill in his wallet.
He decided to buy a crate in order to sell the tomatoes. In less than two hours, he had sold all of them and have even made a 100 percent profit.
He repeated the process several times and ended up with $100. He went back home happily carrying bags of groceries for his family.
He continued to do this for the next few days. By the second week, the man purchased a cart and then a broken-down pickup truck.
By the end of the year, his business had really taken off. His son helped him whenever required, his wife bought the tomatoes, while his daughter took accounting classes to run the business. He had also bought three trucks.
Years passed by and the man now owned a fleet of trucks and warehouses as well as two tomato farms.
He decided to buy some life insurance and, with the help of an insurance adviser, he chose a plan that suited his wealth.
The insurance advisor wanted to send him the final documents electronically and asked for his email address.
The businessman explained that he did not like computers, hence had no email address. The advisor was shocked. He asked the man to imagine where he would be if he had a computer, an internet connection, and an email address.
The man laughed heartily and said, "If I'd had e-mail five years ago, I would be sweeping floors at a multinational computer company and making $5.05 an hour!"
Source: Upliftingtoday.com