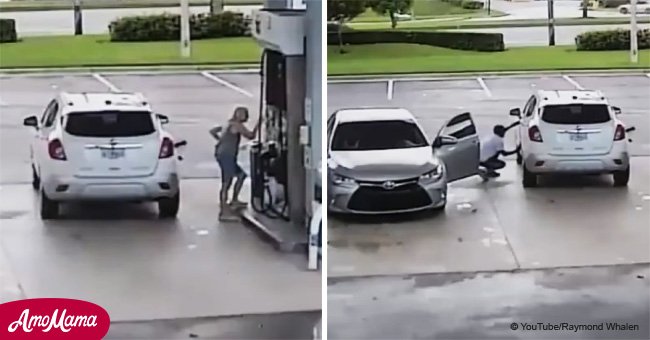 Police warn of 'slider' criminals that target mainly women
The Simi Valley Police Department issued a warning about a crime called 'sliding' that takes place at gas stations.
Nixle.com shared a notification on the website on April 4, 2018.
There has been a rise in thefts at gas stations directed towards women in particular. One such incident was reported in Simi Valley, while two were reported in a neighboring jurisdiction.
The thieves target vehicles occupied by single women drivers.
The modus operandi is simple: wait for the individual to be distracted, then 'slid' over to the vehicle, and steal.
When the unsuspecting women are pumping gas, or are busy on their cell phones, the thieves slid towards the victim's vehicle, open a front door, and steal a purse or wallet.
The particular crime opportunity is called 'sliding' since the criminals slide below the eye level of the vehicle door in order to complete their task.
The theft only takes a few seconds and they are able to escape before the victim can turn back.
The police department shared a link to a YouTube video that shows how a theft occurred in one of the gas stations.
In order to create awareness of the crime and to help citizens protect themselves, the Simi Valley Police Department released a few key points to be remembered when one is alone and has to refuel.
First thing would be to remove the keys, close all the windows, and lock the doors while pumping gas.
Individuals should also carry their purse/wallet with them, or place it on the floorboard on the driver's side. This would make it difficult for the sliders to steal any valuable item.
It is better to go into a well-lit gas station that is also equipped with surveillance cameras. The department also urged citizens to pay attention to the surroundings.
Last but not the least, do not be distracted by the cell phone. It is important to be aware of every movement around oneself.
There are a few other crimes of opportunity that include theft of wallets from purses left unattended in shopping carts, purses slung over the back of chairs in restaurants, and purses left in vehicles.
Please fill in your e-mail so we can share with you our top stories!