Story of the day: Stranger defends boy who is scorned for his innocent prayer
This story shows how a child's innocent words can sometimes have a much deeper and thoughtful meaning.
A lady once took her children to a restaurant, where her 6-year-old son asked her if he could say his prayer to the god.
The family then bowed their heads in prayer. The child said, "God is good. God is great. Thank you for the food, and I would even thank you more if mom gets us ice cream for dessert. And Liberty and justice for all! Amen!"
As soon as his prayer was complete, there was a row of laughter from the nearby customers. One of the women remarked, "That's what's wrong with this country. Kids today don't even know how to pray. Asking God for ice-cream! Why, I never!"
The child was saddened by the woman's remarks. Breaking into tears, he asked his mother if he had made some mistake by asking God for ice-cream. "Is God mad at me?" he asked.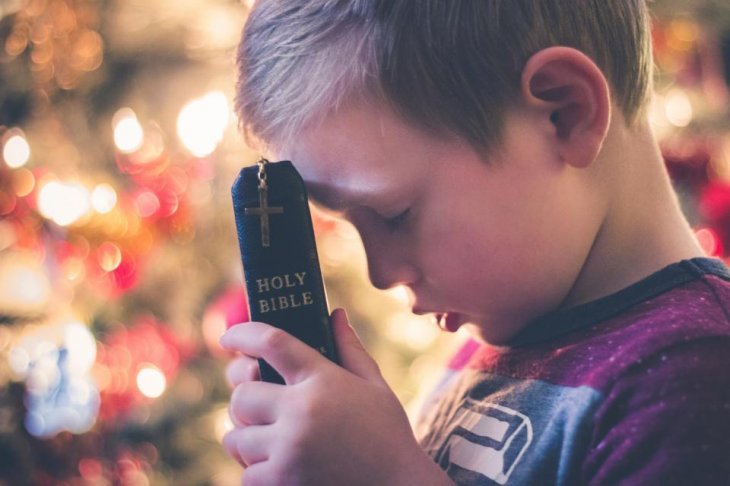 As the mother was consoling her child by telling him that he had certainly not done anything wrong, an elderly gentleman approached them and told the kid that he thought it was a great prayer.
Then mocking the woman who had made the first remark, he told the child, "Too bad she never asks God for ice-cream. A little ice-cream is good for the soul sometimes."
At the end of their meal, the mother bought ice-creams for her children. That was when her son did something completely unthinkable and uttered the wisest of words.
He walked over to the woman in the nearby table and offered her his ice-cream. "Here, this is for you," he told her. "Ice-cream is good for the soul sometimes, and my soul is good already."
This deeply moving story was published on Bored Daddy.