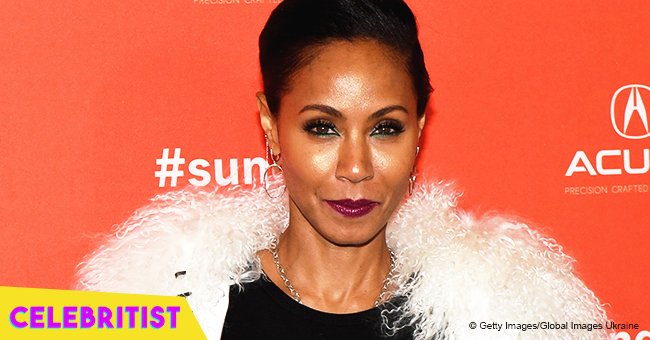 Jada Pinkett Smith shares family photo with her mother and grown-up children
Actress and businesswoman Jada Pinkett Smith took to her Instagram account to share a photo of her children and her mother in the studio of Red Table Talk.
The selfie was taken by Jaden Smith and it portrayed his mother, Jada, his sister, Willow, and his grandmother, Adrienne Norris. In the caption, Jada set clear that Jaden joined them at the show to talk about parenting and dealing with parents.
As soon as she uploaded the image, her fans and followers took to the comments section to share their thoughts. One of them was Nicole Helen, who confessed to loving how empathic Willow was and pointed out that they had a beautiful family dynamic.
Another Instagram user who commented on the photo was @niatate. They confessed they loved the show and that Jada's children grew up 'super fast.'
@niatate's comment couldn't be more accurate as Jaden is 19 years old right now. Apart from appearing next to his father in a couple of movies, including The Pursuit of Happyness, he started a musical career on his own.
On November 17, 2017, he released his first studio album titled Syre. Only one month later, he announced that his upcoming album would be titled Erys and that it would be something like an alter-ego to his first album.
Willow, on the other hand, is 17 years old at the moment. Just like Jaden, Willow has also worked next to her father in I Am Legend. In 2010, when she was only 10 years old, she started her music career by releasing Whip My Hair and 21st Century Girl.
Her first album, titled ARDIPITHECUS, was released on December 11, 2015. The second one was titled The 1st and it was released on October 31, 2017.
Currently, Willow has been working next to her mother and grandmother in Jada's new project Red Table Talk. For the show, different friends and celebrities go to their home to have "candid conversations" about different topics.
Please fill in your e-mail so we can share with you our top stories!